Offering award winning hostels across the Scottish Highlands, Isles and in ancient Edinburgh; Scotland's Top Hostels is your one stop shop for the perfect budget friendly Scottish Holiday.
OUR HOSTELS ACROSS SCOTLAND​
Scotland's Top Hostels offers nine welcoming hostels throughout Scotland to help you explore our beautiful country within a budget!
Our first hostel (High Street Hostel) opened up in 1985 just off the Royal Mile in beautiful Edinburgh and was soon followed by our largest hostel (Castle Rock) and smallest hostel (Royal Mile Backpackers). Each of the hostels has its own particular charm and all three work together to run some of the best hostel activities in the city, meaning no matter where you stay you'll have an amazing time in Edinburgh.
Further north we offer 6 Highland Hostels. Whether you're planning to climb the UK's highest peak, look for Nessie or explore the mystical Isle of Skye; we have a spot for you!
All our hostels are backpacker run and Scottish owned! Our staff is made up of a multinational crew of people who have all fallen in love with our beautiful country and will do their best to make your stay as unforgettable as possible. You may even find yourself wanting to join the family too!
Check out our great range of hostels below – all in wonderful, iconic locations!
Scotland's Top Hostels offers 10 quirky hostels across Scotland for the budget-conscious traveler who wants to see the best of our beautiful country. Take a look at our range of hostels, located in some of the most iconic parts of our country.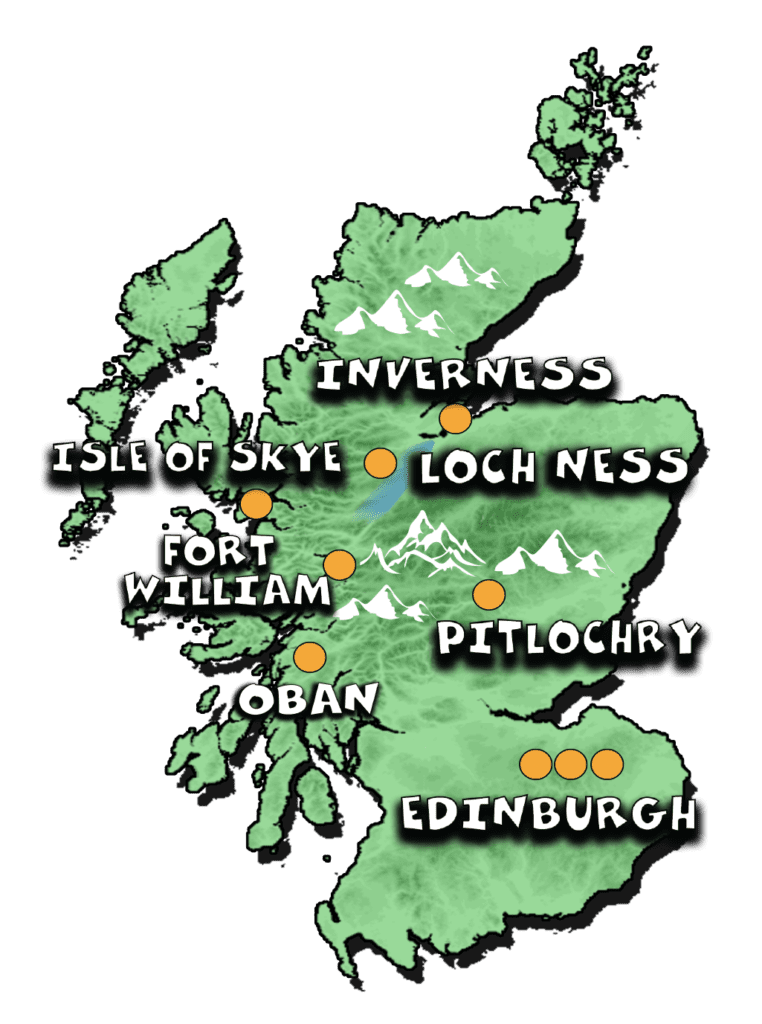 Fancy exploring more of Scotland? Then check out our tour company

MacBackpackers has run fun filled, fully guided adventures around Scotland for over 15 years. Created for young independent travellers aged between 18 and 40, our tours give an entertaining, informative and utterly unique view of Scotland.
Our guides, patriotic and passionate, will open up our amazing country to you, weaving together the rich fabric of Scottish history and culture as we travel along some of the most picturesque routes in Scotland.