Welcome the Roaring 20s with these Edinburgh Speakeasies and Hidden Bars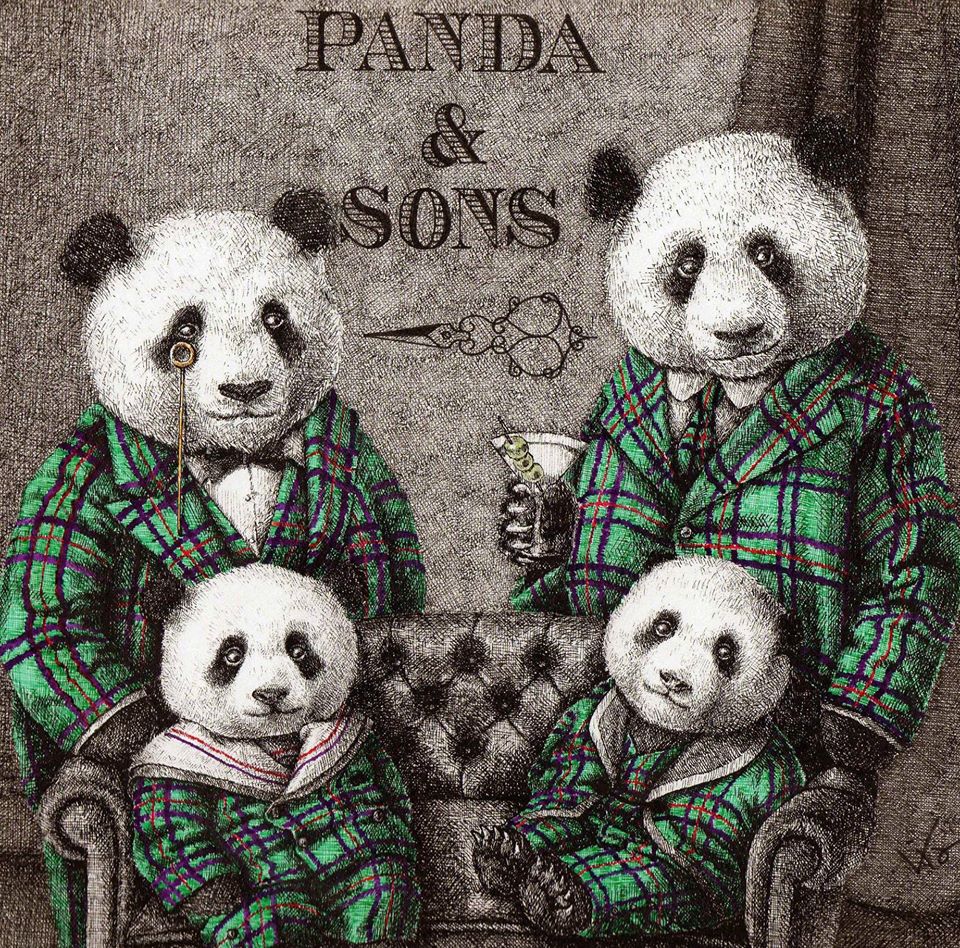 After a night of debaucherous drinking and stunning fireworks, the world entered a new decade: The 20s. So to celebrate us returning to the days of undercover drinking establishments we've done our fair share of research and found some of the best-hidden cocktail bars in the city (and we'll even let you know how to find them). Let's start off with some of the best Edinburgh Speakeasies:
Panda & Sons
You may find it weird that this little red barbershop only opens its doors at 4 pm, but that's because they're not in the business of cutting hair at all. Journey past the panda paintings, down the wooden staircase and push past the fake bookcase to find a hidden delight hidden out of sight of passers-by. The small, family-run cocktail bar serves up delicious drinks and even came 7th in Top 50 Cocktail Bars in the UK.
You can find them at 79 Queen Street in the New Town of Edinburgh.
Hoot the Redeemer
If you like Panda & Sons then try your luck finding their sister bar Hoot the Redeemer. Located on Hanover Street down a small staircase, you'll need to have your fortune told before you can enter. Inside you'll be treated to complimentary Tabasco popcorn, delectable alcoholic slushies and some funky beats on the weekend. After your tasty cocktail, why not get one of their alcoholic ice creams for the walk to your next stop on your cocktail crawl.
Find them at 7 Hanover Street. But be warned, it's extremely easy to miss their unassuming door.
Bramble
The winner of the Best 50 Cocktail Bars award in 2018, Bramble is the closest you'll find to an actual speakeasy in the city. Located under a pawn shop, the only clue to its whereabouts is a tiny plaque outside the door. Once you find the right door you're quickly enveloped by the sounds of hip hop and revellers enjoying expertly created cocktails. The interior is extremely straightforward but the drinks make up for the lack of glitzy decorations that often appear on the walls of many cocktail bars.
You can find them at 16A Queen Street in Edinburgh's New Town.
Secret Arcade
If you're a fan of haggis then Arcade has some of the best in the city, but if it's drinks you want (and you're a fan of Russia's favourite drink) then Secret Arcade is the spot for you. Simply head into Arcade and to the back of the restaurant and up some stairs to find the city's most extensive vodka list. If you're not a fan of all things vodka then there's also a selection of beer available to enjoy as you watch the world pass you by from their massive window. It's also part of Castle Rock's great scavenger hunt.
Find them at 48 Cockburn Street in Edinburgh's Old Town.
Under the Stairs
Passed by many a time by those "not-in-the-know"; Under the Stairs is one of the city's coolest subterranean cocktail bars. Warm and cosy, Under the Stairs serves up some tasty food and some potent cocktails while creating a feeling of homeliness that most bars aren't able to replicate.
You can find them (as the name suggests) under the stairs at 3A Merchant Street in Edinburgh's Old Town.
Think we missed any notable hidden bars or speakeasies? Then let us know in the comments and we'll be sure to check them out on our next jaunt into the city!