Winter in Edinburgh – Why to visit when it's Baltic
Brrr… It's getting cold in here.
It seems like just the other day when our days would stretch until 11 pm and we would take any opportunity to flood our nearest beer garden. But with the changing of the seasons our little city has got some great things to keep you more than entertained.
Christmas Markets (16 November – 24 December)
Princes Street Gardens turns into the place to be this winter! Officially starting after Light Night on the 17th of November, where the sky will be lit up and visited by Santa to officially commence the 2019 Christmas Markets, the markets run every day from 10 am to 10 pm. You can pick up some Christmas snacks from around the world, a hot mug of Gluhwein or some Alpaca mittens to fill up that stocking for your special someone; all within easy walking distance of the Royal Mile and our 3 Edinburgh Hostels. The markets will also be open on Boxing Day (26 December) as well as 31 December (for all the Hogmanay revellers). The perfect way to spend a few hours in the capital.
Castle of Light (various dates between 14 November – 22 December)
Edinburgh Castle has been a Royal Castle since at least the 12th century and this winter transforms into a spectacle of light for the annual Castle of Light. Experience the history of Scotland and Edinburgh through the stunning visual effects displayed across the fortress' ancient walls. Tickets are at a premium though so make sure to book ahead to make sure you get to experience the Castle of Light yourself.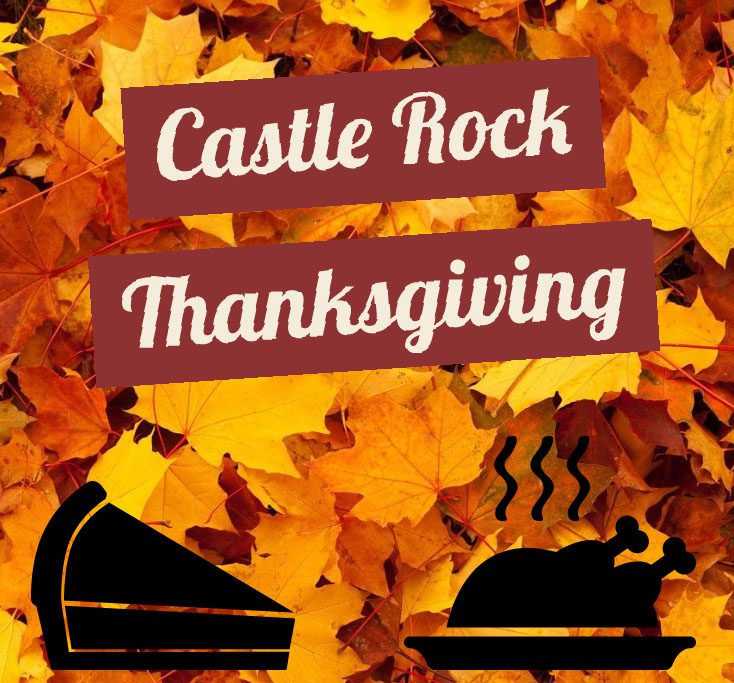 Thanksgiving at Castle Rock! (November 28)
Are you an American travelling in November and worried you'll miss out on your annual Thanksgiving feast? Not to worry! We love a reason to feast and we'll be having a Thanksgiving Dinner at our Castle Rock Hostel on the 28th of November. Expect turkey, mashed potatoes, Brussel Sprouts and all the trimmings as we eat enough to put us all into a food coma. With only 40 spots available and all the proceeds going to RAICES (a charity supporting refugees on the Mexican-American border), the event is sure to be a hit. Book your night at Castle Rock here.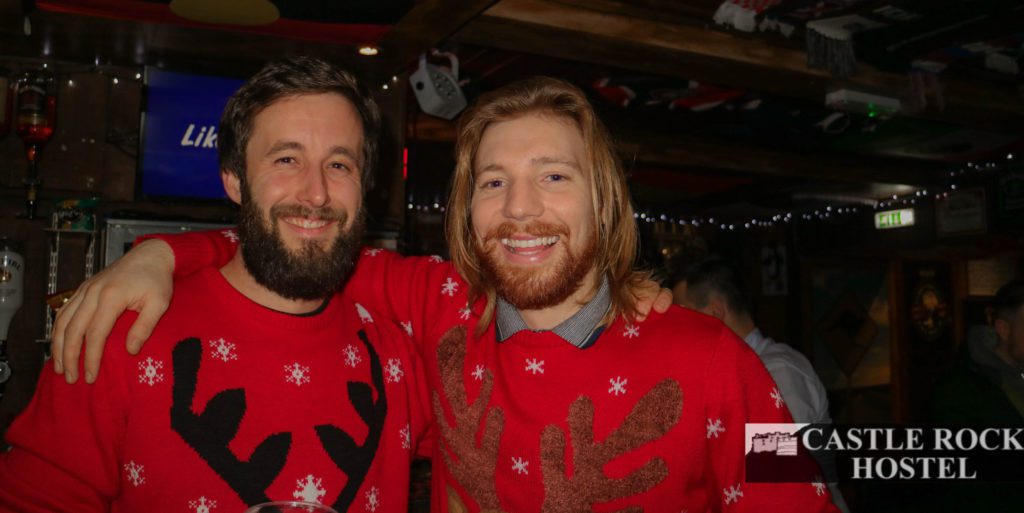 Christmas Jumper Pub Crawl (Thursday 18 December)
Every Thursday our 3 Edinburgh Hostels get together to show our guests the best night out possible! With 5 pubs and a club, it's always a hit with our guests and the one on December the 18th is one of our favourite crawls of the year. So dust off your favourite Christmas Jumper (or get down to Primark) and come to Castle Rock's lounge at 8 pm to join in the most Christmassy Crawl of them all! All guests of Castle Rock Hostel, Royal Mile Backpackers and High Street Hostel are welcome to join in the fun at any point in the evening, just speak to the receptionists at your hostel to find out where the crawl is!
Snow! (You'll just have to visit and find out)
That powdery white stuff doesn't tend to fall all too often in Edinburgh, but when it does you're in for a treat! The Castle Esplanade and (if you get there very early) Victoria Street are probably the best spots to see a layer of snow in Scotland's most magical city.
Christmas at our Hostels (25 December)
If you're away from home and can't afford the flight home to see your family, then come join ours! Our 3 Edinburgh Hostels will be hosting a Christmas Lunch on the 25th of December and there are even rumours of a visit from our very own Santa. Come celebrate Crimbaw in Scotland!
Scotland celebrates New Year's Eve better than most. With the country taking the first and second of January off to recover, you can be assured it'll be one heck of a party. With a ceilidh and torchlight procession also scheduled, there's something for everyone. Book your room ASAP to avoid missing out!
https://www.edinburghshogmanay.com/
What's the best way to cure your hangover? Go take a dip in the Firth of the Forth of course! Dress up weirdly and parade into South Queensferry to join in the fun. Check out their website for tickets.
With so much going on this winter, Scotland is the place to be! Check out our 3 Edinburgh Hostels for all your accommodation needs in the capital.