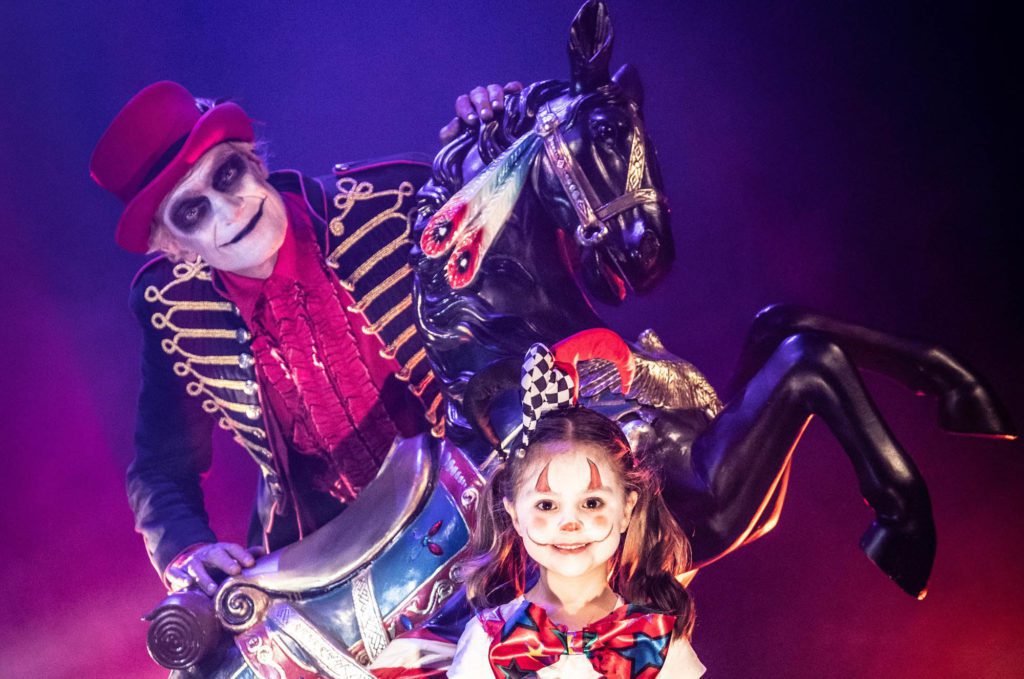 The leaves are changing colour and there's a bit of a chill in the air. It must be Autumn. With the change of the seasons, Scotland is getting ready for the colder months with some great events. Whether it's jump scares you're after or if you simply want to indulge your taste buds with the best alcoholic drinks in Edinburgh, get your best coat on and head to some of the exciting events happening around the country this October.
The Enchanted Forest (Pitlochry 3 October – 3 November)
Get to the beautiful Perthshire town of Pitlochry this month and head to Fallasky Forest for a nocturnal light spectacle just 20 minutes from the centre of town. Look to stay at our Pitlochry Backpackers Hotel for your most affordable accommodation in the Perthsire town. Check out their website https://www.enchantedforest.org.uk/ for tickets.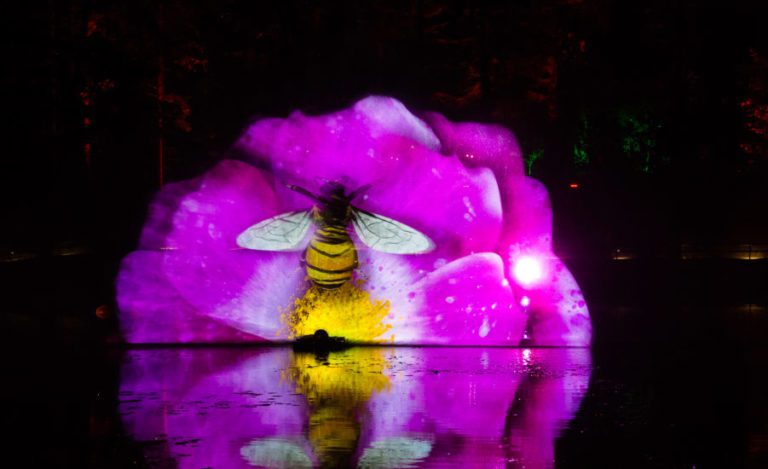 Edinburgh Coffee Festival (Edinburgh 5 October)
Get your caffeine fix at the Corn Exchange in Edinburgh this October, while checking out the coolest coffee trends and gadgets. You can get your fix here: http://www.edinburghcoffeefestival.co.uk/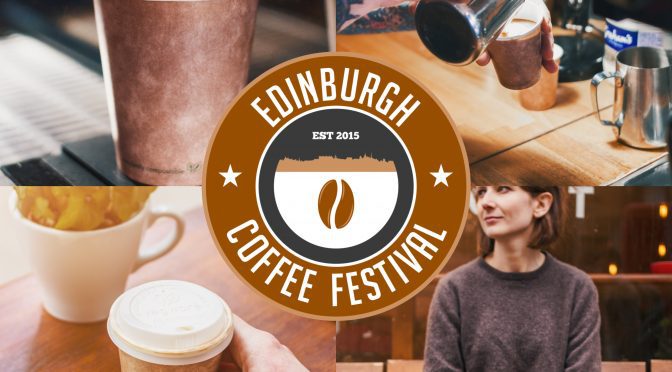 Tenement Trail Moves East (Glasgow, 12 October)
Billed as "Scotland's Biggest Festival For Music Discovery"; the Tenement Trail heads to Scotland's music hub, Glasgow, for a spectacular day exploring the best in up and coming Scottish music. Based around the famous Barrowlands and the surrounding venues, this is the place to be for anyone wanting to find the next Lewis Capaldi. You can find out more about the festival on their website https://www.tenementtrail.com/.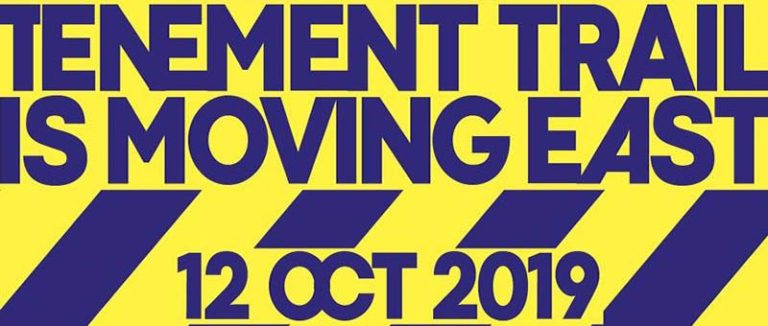 Edinburgh Cocktail Week (Edinburgh, 14-20 October)
Long gone are the days when all you could expect from a night out in Edinburgh was a hastily mixed Gin and Tonic or a pint of Tennents. These days the city's bar scene is thriving with innovators and mixologists all eager to push the boundaries and achieve cocktail excellence. With 19 pop up bars and most of the city's existing bars joining in on the fun, you won't be left without a drink for long. Best of all, your wristband gets you a signature £4 cocktail at every venue! Check out their website https://www.edinburghcocktailweek.co.uk/ for more information and to buy your ticket!

Paisley Halloween Festival (Paisley Abbey, 25-26 October)
As the month draws to a close, there's one thing on everyone's mind: Halloween. Get yourself to Paisley the weekend before Halloween for a Halloween spectacular, as the entire grounds of Paisley Abbey are transfigured into a Dark Circus. Expect death-defying stunts, people being flippant with flames and a creepy cast of ghouls and creatures; all lead by a Svengali ringleader. You can get yourself tickets or find out more on their website: https://paisley.is/featured_event/halloween/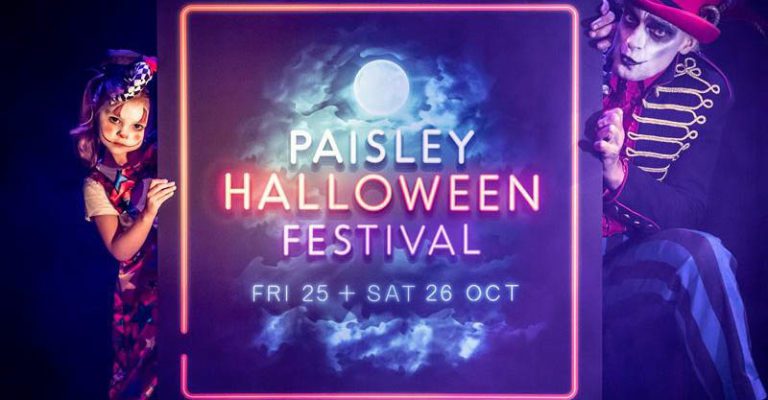 Edinburgh Horror Fest (Edinburgh, 24 October – November 3rd)
Explore the most creepy spots in Auld Reekie this week with Banshee Labyrinth and Lauriston Castle hosting a variety of events. Expect spooky seances, terrifying tours and thrilling theatre; all made to send a shiver down your spine. Find out more about the Fest here: https://www.edhorrorfest.co.uk/

Kelburn Haunted Forest (Largs, 25-26 October)
Do you have what it takes to escape the quarantine zone? Or will you become one of the undead on this terrifying night? Head to the west coast of Scotland, in the town of Largs to see if you can survive. Find out more about this ghastly event on their website: https://www.kelburnestate.com/quarantine/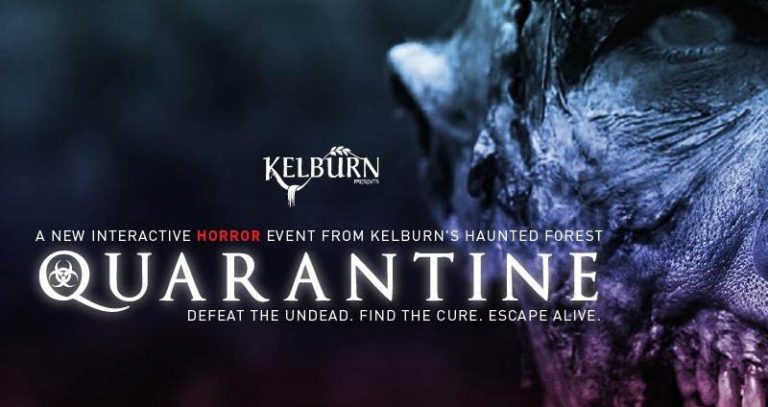 Samhuinn Fire Festival (Edinburgh 31 October 2019)
The dark sibling of Beltane; Samhuinn is best known around the world as the inspiration for the modern-day Halloween. But forget the candy and get into the real festival on Calton Hill this month at the Samhuinn Fire Festival. Expect colourful faces, drummers and flames galore as Edinburgh celebrates the country's pagan heritage. Read all about the festival on their website here: https://beltane.org/about-samhuinn/.