Munro Bagging: Conquering Scotland's Greatest Peaks
The Scottish are famously in love with the Great Outdoors and on any given weekend you're likely to see troves of them abandoning the cities to venture into the Highlands. No matter the weather, there will be always be people exploring Scotland's great wilderness searching for that next peak to summit. But some peaks are just that little bit more impressive, towering over the rest. These are called Munro's and for the Scottish they are the ultimate challenge.
What is a Munro?
Munro's are the term given to any peak over 3000 feet and Scotland has a staggering 282 of them! The term Munro is given to these peaks in honor of Sir Hugh T Munro, who surveyed and catalogued them all back in 1891. In England, Wales and Ireland any peak over 3000 feet is called a Furth, but you'll only need to climb the Scottish ones to become a Munroist.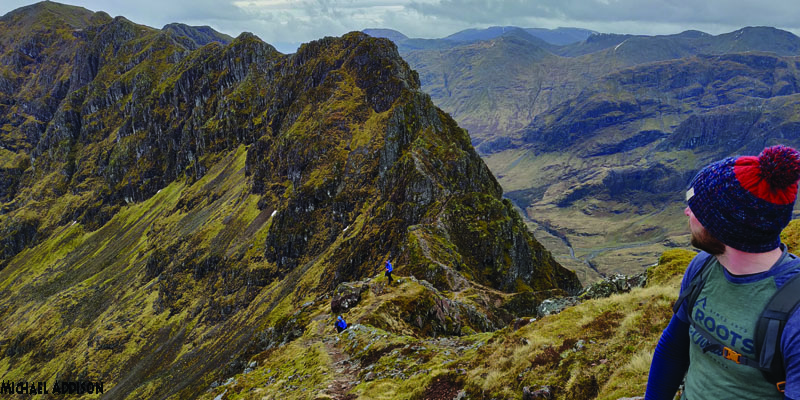 What is "Munro Bagging?"
Munro Bagging is the attempt to reach and "bag" all 282 Munro's in Scotland (and become a Munroist). It's undertaken by many, but nobody has been able to beat the amazing time set by Stephen Pyke in 2010 who managed to summit them all in just 39 days and nine hours. He even managed to achieve this feat without using motorized transport once in these 39 days! As of 2017, more than 6000 people have recorded completing the full 282.
What are some famous Munro's?
So now you know the history, you must be itching to get out there right? So what are some famous Munro's to get you started on your bagging mission? Well, the most famous Munro is Ben Nevis – the highest mountain in the British Isles – which is an impressive 4,413 feet high.
But, there are many smaller Munro's that are far more challenging and well worth attempting for any keen hikers. One of the most stunning sets are on the iconic Black Cuillin Range on the Isle of Skye. Over 11 km's of hiking and 11 Munro's await anyone brave enough to take on the UK's most challenging mountain range. On the mainland, the Aonach Eagach Ridge in Glen Coe is the UK's narrowest ridge walk and lets you tick off Meall Dearg and Sgorr nam Fiannaidh.  
Safety First
Many people will climb Ben Nevis and think that's as difficult as it can get, but they couldn't be further from the truth. The views are stunning, but these hikes are not for the faint of heart and you should definitely research the difficulty before you set off. Buying some gear and even hiring a guide for some of the more perilous peaks is good advice. You can check the difficulty of a hike before you set off by clicking here.
So do you have what it takes to be a Munroist? Then get yourself to Scotland and see if you can tick off a few on your visit!
We are lucky enough to have hostels all over the Highlands, perfect for your Munro needs. Our Fort William Backpackers is perfect for those looking to climb Ben Nevis, while our Skye Backpackers is the place to stay if you're attempting the Black Cuillin Range. Check out our complete list of Highland Hostels here to see how many Munro's you can climb near our hostels! 
Check out this awesome Munro video below.