Exploring Edinburgh Castle
Cannon fire, crazy monarchs, numerous battles and wars and the ever present feeling that winter is coming… But I'm not talking about Game of Thrones…
I'm talking about Edinburgh Castle. A military fortress, a royal residence and a war prison. A home to both kings and queens, knights and soldiers and even at times the odd pirate. Step aside Kings Landing, Edinburgh Castle is where it's really at!
The picturesque scenery will take your breath away… but so will the walk. The castle is set right at the top of Castle Hill and the Royal Mile. What a perfect tourist trap!
It's open daily from 9:30am until 6pm and will set you back £17.50 (Book online to save yourself a few quid). It does sound like quite a hefty price, but after I spent a good 5 hours there (be sure to clear your schedule) I could safely say that the history nerd in me was satisfied beyond belief and the costly sum was well worth it.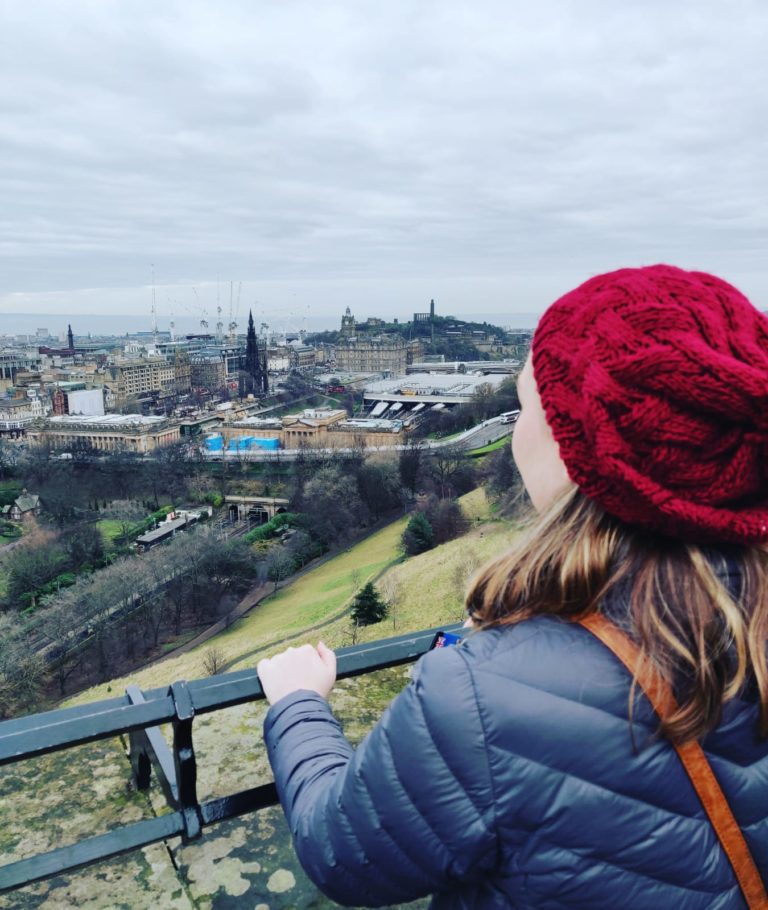 One thing you'll hear every day if you're north of the Castle is the One O'Clock Gun. The One O'Clock Gun surprisingly fires at one o'clock! Actually it doesn't (shock). Quick fun fact: because of how long it takes sound to travel to the bay, the gun actually gets fired a few seconds before one o'clock. But if this is a must see then don't plan your trip for a Sunday as the cannon too needs his Holy Day of Rest.
If the one o'clock gun interested you then you have to search out Mons Meg. I could tell you SO much historical waffle about this gigantic gun but it really is just that, a gigantic gun, a massive hunking piece of metal that could obliterate an entire army. But much more importantly is where it sits at the castle….right outside the whisky shop! Yes, the castle has its own whisky shop for when the historical overload starts to wear you down or, in my case, after dragging my poor boyfriend around for four hours. There are usually one or two free tasters for those who don't quite know what to get.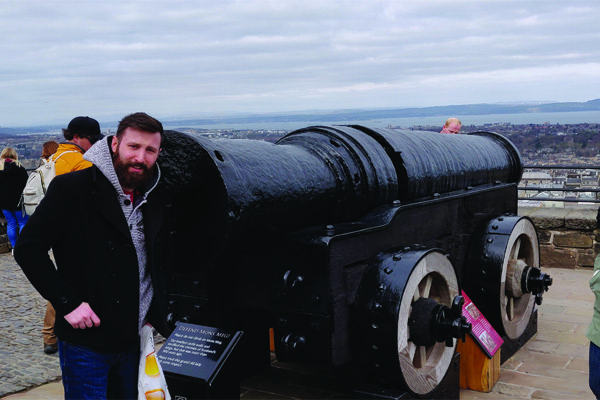 If you're into history, you're in for a treat!
Now as mentioned above I am a huge history buff, a fan of the long ago, a nerd if you please. So can you imagine my excitement at discovering that the castle is home to 5 museums!!! Oh the sheer amount of historical information (shivers). There's The National War Museum, The Scottish National War Memorial and all The Regimental Museums (There are two floors just dedicated to horses in war). But the crowning glory (excuse the pun) are The Honours of Scotland, which are Scotland's equivalent of the Crown Jewels. I shan't tell you any more about those, don't want to ruin the surprise, just go see for yourself! Now if I tell you my favourite part of the whole experience was getting to see a big rock you're going to think I'm a bit simple but this isn't just any rock, it's The Stone of Destiny (gasps)! Better known as the crowning stone it is the same stone King Edward I made his throne from and it is still, to this day, used in every British coronation.
After all of that you'll probably need some sustenance. You'll find the Redcoat Café at the top of Castle Rock ready to satisfy your immense hunger after a day exploring this historical treasure trove. If you've watched Outlander you'll know that the Redcoats are the all round bad guys, the Lannisters of their time if you will, but the coffee is pretty good and they serve a variety of meals so give it a whirl!
So I'll let you decide, what's more important; the Iron Throne or the Crowing Stone? Find out next week (or any day of your convenience) at Edinburgh Castle.
If you're planning a trip to Edinburgh then check out our 3 Edinburgh Hostels located in the beautiful Old Town of Edinburgh!