The Best Live Music Bars in Edinburgh
There's nothing quite like stepping into a bar and hearing your favourite song played live, right before your eyes. Seeing a band come together to create music is one of life's greatest pleasures and such a huge reason Scotland's music scene is once again thriving. Edinburgh, as Scotland's cultural hub, has a plethora of live music bars hidden throughout the city and it can be nearly impossible to choose which one to visit if you only have a few days here. Luckily, we've got you sorted with this comprehensive list of the Best Live Music Bars in Edinburgh.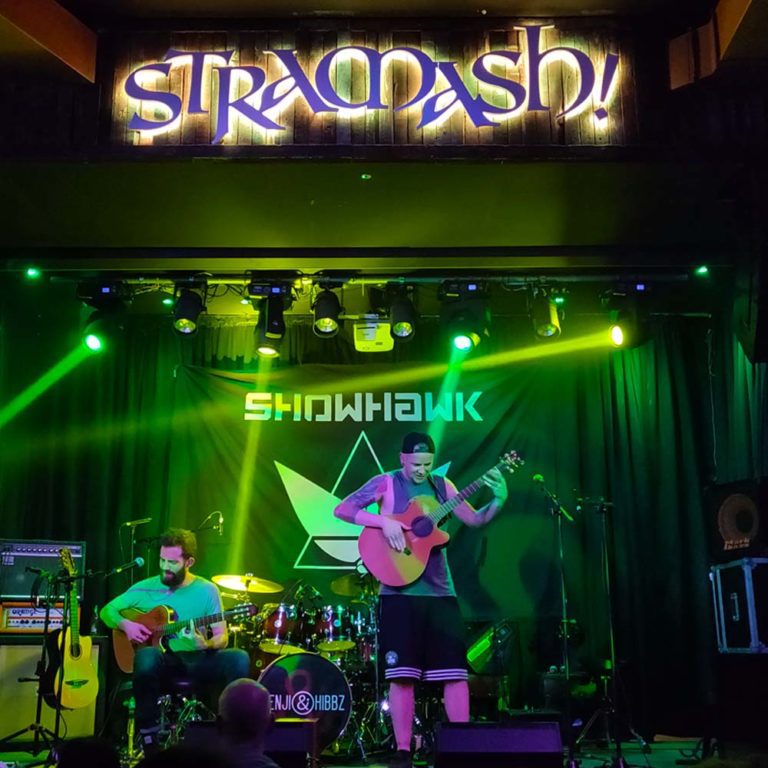 Only 2 years old, but already the largest live music bar in the city, Stramash is an ancient church converted into a vibing music venue. The 900 capacity venue has no entrance fee, 3 bars, food until 11:45 and best of all: Live Music! With a variety of bands playing weekly, you never know quite what you'll get but every Wednesday you can head to the old building for a wee bit of FREE Ceilidh dancing where the band will teach you how to dance like a true Scot!
You can find them at 207 Cowgate Road in Edinburgh's Old Town.
Head a minute up the road and you'll find the ever popular Whistle Binkies blasting out music to their fun loving patrons. A comprehensive tap list, great whisky selection and 7 nights a week of live music keep the crowds entertained and if you're lucky enough to have some musical talent yourself then head there on a Monday for their open mic session.
You can find them at 4-6 South Bridge in Edinburgh's Old Town.
For those about to rock, we salute you, and for those looking for rock, we give you Bannerman's! The fiery whisky and live music bar on Cowgate is often filled with leather clad hard rock enthusiasts moshing into the early hours of the morning. Check out their Jager Lounge while you're there, which serves up exclusive Bannerman's Jagermeister cocktails to their hardcore patrons.
You can find them at 212 Cowgate.
Victoria Street may be the inspiration behind Diagon Alley, but it also hides one of Edinburgh's most magical venues: The Liquid Rooms. The 800 capacity venue is set in an old church and is equipped with a brilliant sound system and 3 floors to explore. Hosting intimate gigs by bands such as Foals, as well as regular DJ sets, the Liquid Rooms is an ever changing venue. For a fun night out on a Friday, check out their Propaganda takeover where all your favorite sing along songs from the last 20 years will keep your feet moving and your heart pumping.
You can find them at 9 Victoria Street.
The beautiful, subterranean Jazz Bar is the perfect hideaway for those preferring the sweet sounds of jazz and a more relaxed vibe in the city centre. With a capacity of 140, bare stone walls and candle lit tables aplenty, you may be forgiven for thinking you've left the teeming streets of Edinburgh and transported to a 1920 speakeasy in New Orleans. With over 1300 gigs a year and a variety of genres explored (including blues and funk) you will always find something to tickle your fancy on a visit to Jazz Bar.
You can find them at 1 Chambers Street just off South Bridge.
So there you have it! A quick list of some of our favorite live music venues in Edinburgh. We know we can't possibly list them all, but if you have any suggestions to add to the list then get hold of us and we might add them to our next one!
If you want to hear more about things to do in Edinburgh click here.