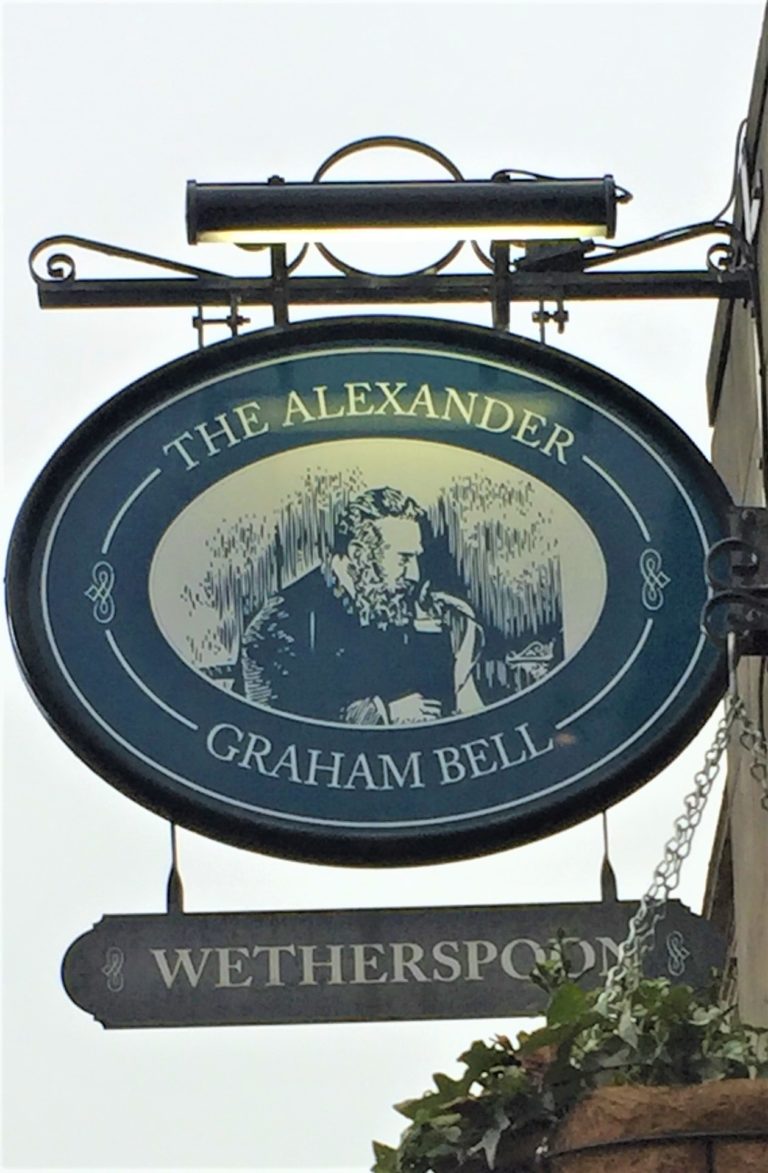 JD Wetherspoon (also known as Spoons) is a chain of pubs widely known throughout the UK, Ireland and Scotland. It may not be everyone's first choice when exploring an ancient city like Edinburgh, but before you dismiss it completely lets explore the reasons why it could be the perfect choice for budget travelers looking for a unique hideaway with plenty of Scottish history.
The Story of JD Wetherspoon
JD Wetherspoon is not your average chain of pubs. Wetherspoon's is known for transforming "unconventional" locations into pubs all over the UK. The company buys out and transforms buildings such as old banks or film houses into exquisitely decorated pubs, whilst making sure to honor the history of each of their locations. Each pub has a customized décor that accentuates its character and captures the buildings particular heritage. The selection of food and affordable pricing means that any budget traveler can afford a meal and a pint at the end of the day. While the very accommodating food portions mean your money is well spent.
Alexander Graham Bell
So who was Alexander Graham Bell? Well, for those who need a brief history lesson, he is best known as the inventor of the modern telephone. He was born in Edinburgh in 1847 and attended the University of Edinburgh. He would later go on to found the American Telephone and Telegraph Company known now as AT&T (1885). He was a brilliantly intelligent man who is honored all over the world for his contribution to science and innovation.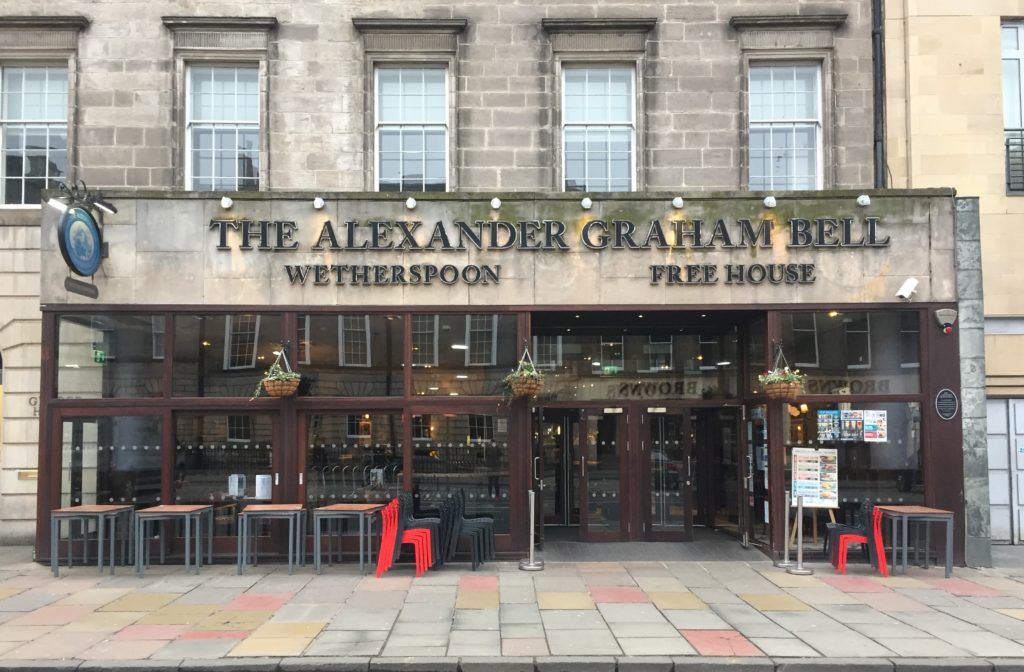 Food and History Become One
So how does this famous Scottish inventor and a bar like Wetherspoon come together? What makes it special?
Located at the end of George Street and Charlotte Square, The Alexander Graham Bell Wetherspoon is located just around the corner from Bell's actual birthplace (16 South Charlotte Street). While waiting for food or sipping freshly poured Tennents, you can explore the museum like building filled with framed photographs of Bell and learn about the man himself. Yet, there is much more to see as this Wetherspoon encapsulates Edinburgh's history and some of its most important historical figures. You can read about other notable Scottish pioneers like painter and contributor to 'The Scottish Enlightenment' period Sir Henry Raeburn, or Scottish historical novelist, playwright and historian Sir John Sinclair. Pictures and articles of historical figures line the walls and give you some insight into the intriguing history of Scotland's curious capital.
Our Conclusion
A trip to Wetherspoons might not be everyone's first choice on their Scottish holiday, but the Alexander Graham Bell offers so much more than just a pub. The combination of history, great service and affordable drinks within the city centre should not be missed. So treat yourself the next time you're in Edinburgh with a trip to The Alexander Graham Bell Wetherspoon. We're sure you won't be disappointed!
If you're looking for more articles on food and drink in Scotland, then click here.