6 Ways to Witness the Mysteries of Loch Ness at Lochside Hostel
Everyone has heard of that famous beast beneath the waters, from all corners of the world people flock to this most majestic of Scottish Lochs for that rare glance at the strange reappearing creature that swims below the surface.
The beauty of the Great Glen stretches from Inverness to Fort William over 100km with towering hills surrounding it from each side. Formed over thousands of years by moving glacial ice a mile high, this 33km of fault line runs the expanse of the water that is Loch Ness. With the same capacity of all of the collective water that exists in the entirety of England combined (that includes every lake and every cup of tea!) it's no wonder this body of water is so impressive and has the boldest claim to hide such a massive creature for so long in it's dark depths! But how can a visitor to these bonnie banks best increase their chances of such a successful sighting may you ask? Well, from our base perched right by the shoreline of Loch Ness at the Lochside Hostel we'll give you 6 ways to spot this most elusive beastie!
1) Search the Waters from the Shore
Sit by our beach with a pair of our binoculars and sweep the horizon for any signs of ripples, bubbles, fast moving shadows and possibly even a shape appearing briefly above the surface. You can keep up to date with the latest Nessie sightings here to get an understanding of what you're looking for. Make sure you prepare a sandwich or two as you may be waiting a while though!
2) Take a walk up our famous "Alltsigh Triangle" walking route.
Starting from outside our front door you can embark on a stunning 11km, 3 hour circular trek up to the hillside above our hostel, with magnificent views past a quaint waterfall, through forestry trails, before looking down upon the expanse of the Loch all the way over to the town of Foyers on the other side. This is your ariel advantage to any potential Nessie spotting from above! Make sure to bring a good pair of walking boots for this adventure and don't be afraid to get them muddy!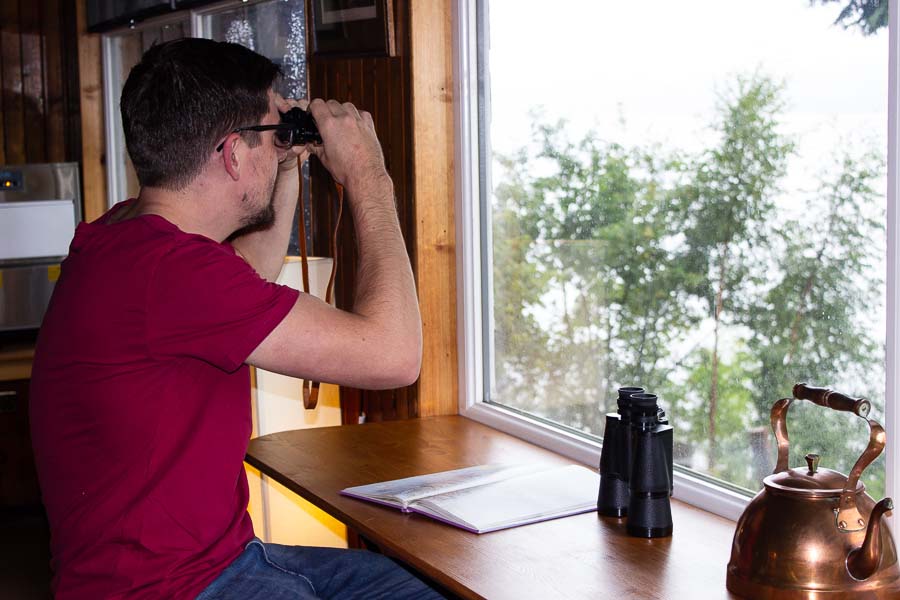 3) Gain some tips from the locals.
Everyone who lives around the Loch has a story to tell you from the times they've seen the monster. If you want a chance at the best places and times to be out spotting, then ask our receptionist, or the local barman down the road, or even the local postwomen! But one person who knows best of them all is full time Nessie hunter… Steve! You can find him across the other side of the Loch in the town of Dores, he has dedicated his life to successfully searching for the beastie after witnessing it for himself over 20 years ago! So make sure to stop by his shop and ask him for a bit of advice, you can also pick up a few hand crafted statues to take home as a souvenir too!
4) See the history of previous Nessie hunting operations…
The Loch Ness Exhibition centre in nearby Drumnadrochit is a museum that showcases the history of Loch Ness. From it's geological formation to the various expeditions led with radar equipped submarines, you're bound to be inspired by the latest technology in 'NESSIE DETECTION'! Entrance price for adults is £7.95 and there's no need to book in advance.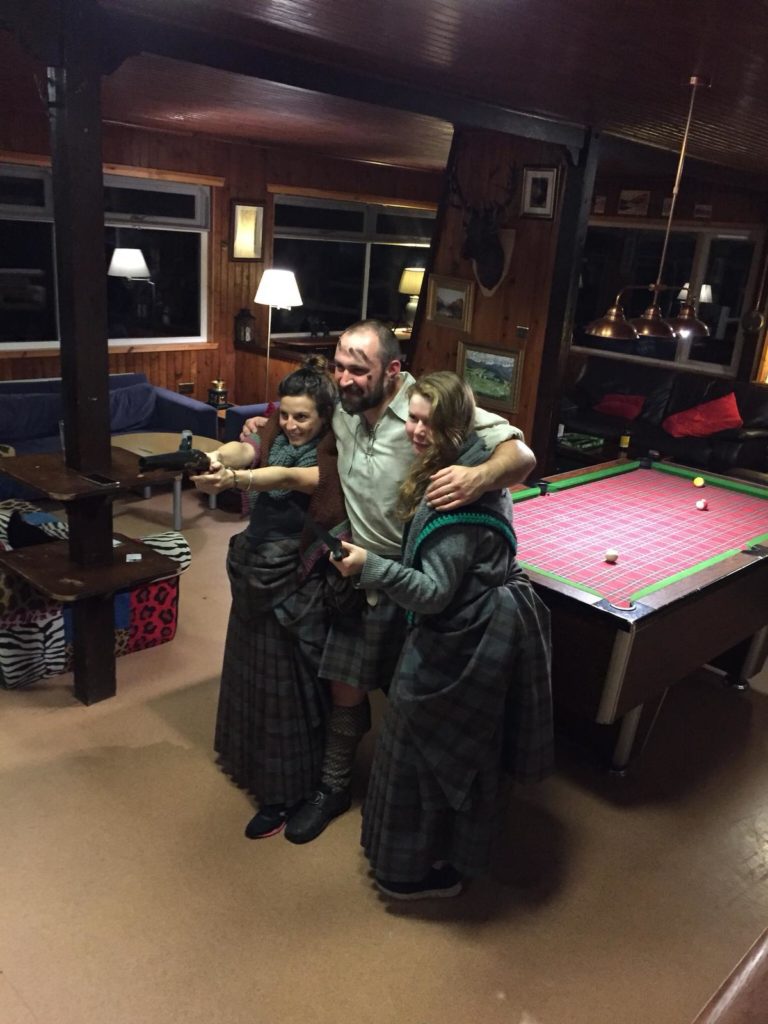 5) Get in for yourself and take a dip!
One of the best ways to truly get in close is to take the plunge yourself and go for a leisurely swim from our very own shoreline. The waters of Loch Ness barely change from a nice cool 6 degrees Celsius, but don't let that put you off! There's no better way to cool off on a nice summer's day… just watch out if you start feeling something nibbling on your feet! Eek!
6) Enjoy the Banks of the Loch in true Scottish Style
If you're finding yourself coming up short at the end of your trip and there's been no sign of Nessie yet, don't give up hope! There's only one bonafide way to guarantee a sighting of the monster that every good Scotsman can get behind… And that's to open up a bottle of malt whisky, pour a little drop by the water and share the rest with new friends around a bonfire. Sooner of later one blur forms into another and before you know it Nessie will be poking her head out the water and be shaking ya hand! It goes without saying to drink responsibly, but no self respecting Nessie spotter can deny a good hard earned dram!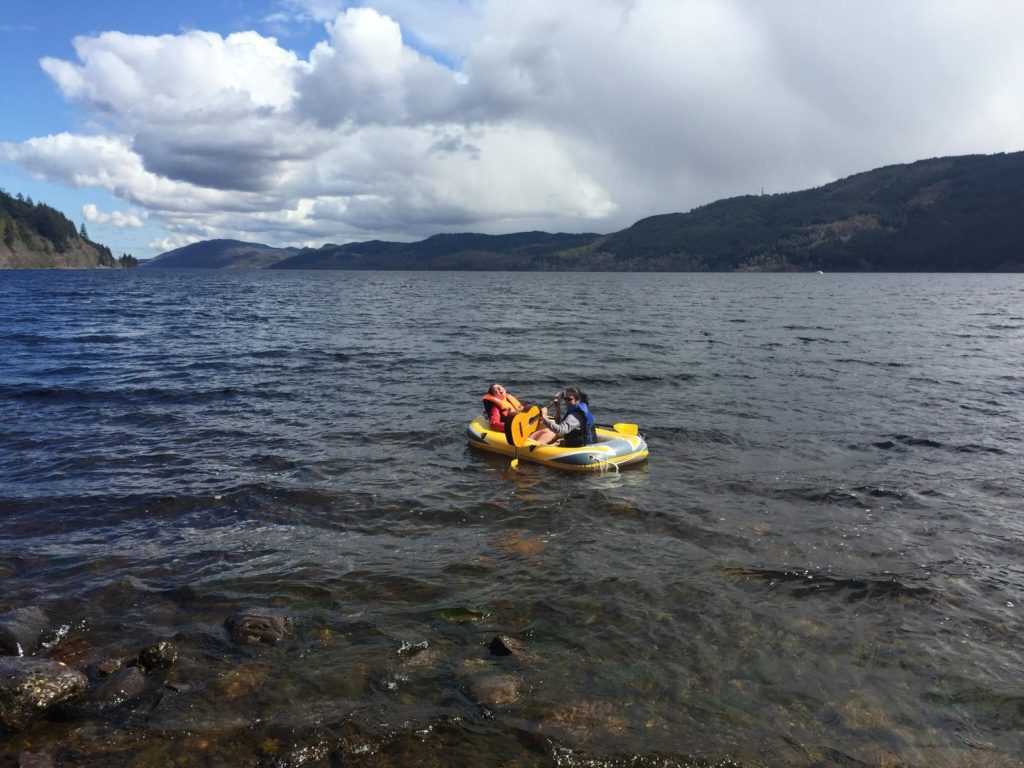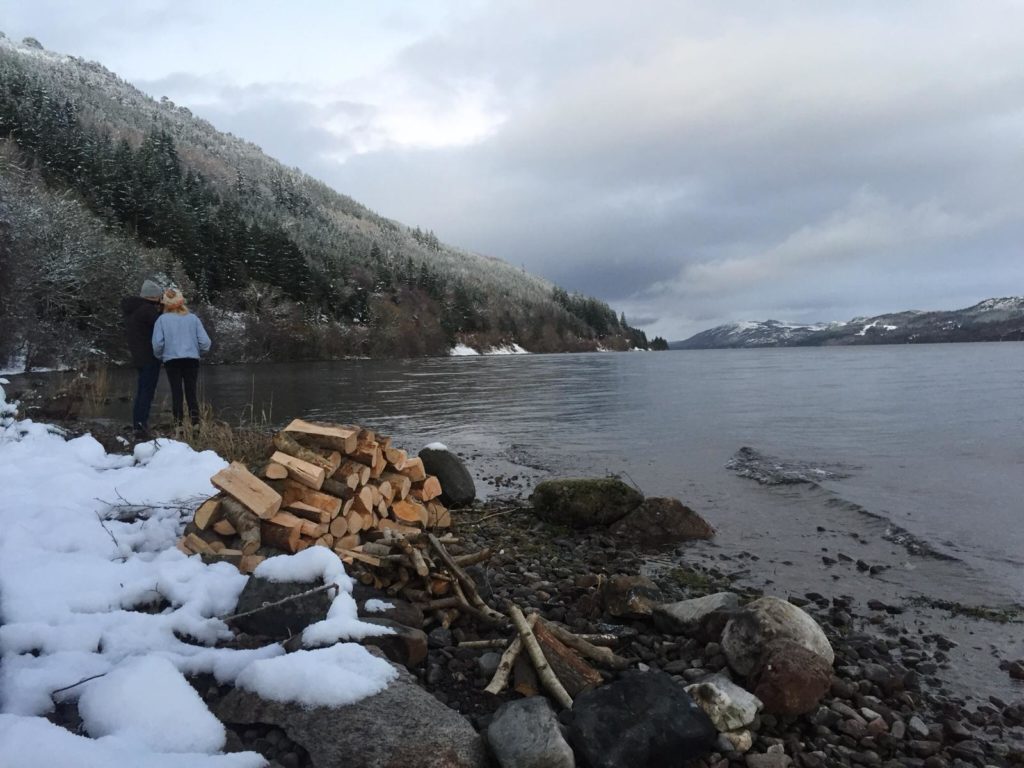 Lochside Hostel on Instagram
Instagram did not return a 200.