A Picturesue Portrayal of a MacBackpackers Adventure
Day 1: Edinburgh to Inverness
Day one saw us board the bus for a chilly 8am departure from Castle Rock Hostel in Edinburgh.  We had an unusually small tour group, just 4 of us, and we were lucky enough to have 2 guides due to training. Stuart was our main man, donning a kilt despite the cold in true Scottish fashion, and Niel was our vegan, gin drinking accompanying guide! This was also apparently the first all-male tour (just by coincidence) in quite a few years for MacBackpackers!
We headed off towards the north to gain some ground, making our first stop at the Hermitage to stretch our legs for a wee forest walk and to view the waterfalls. We popped into the charming little town of Pitlochry to get a coffee and a bit of grub before hitting up Tomatin Whisky Distillery to have a quick tasting and watch a video on the whisky production process (no Scottish tour is complete without whisky). Next we went to Culloden Battlefield which allows you to walk the front lines where the Jacobites made their final stand against government troops in 1745. We also stopped to check out nearby Clava Cairns which are prehistoric stone burial cairns from around 4000 years ago! We enjoyed a brief walk by Loch Ness and 2 of our group decided to go for a quick dip even though it was freezing and practically snowing!… was not for me. We then bunked up for the night at the cozy Inverness Student Hostel and had a night out enjoying Inverness.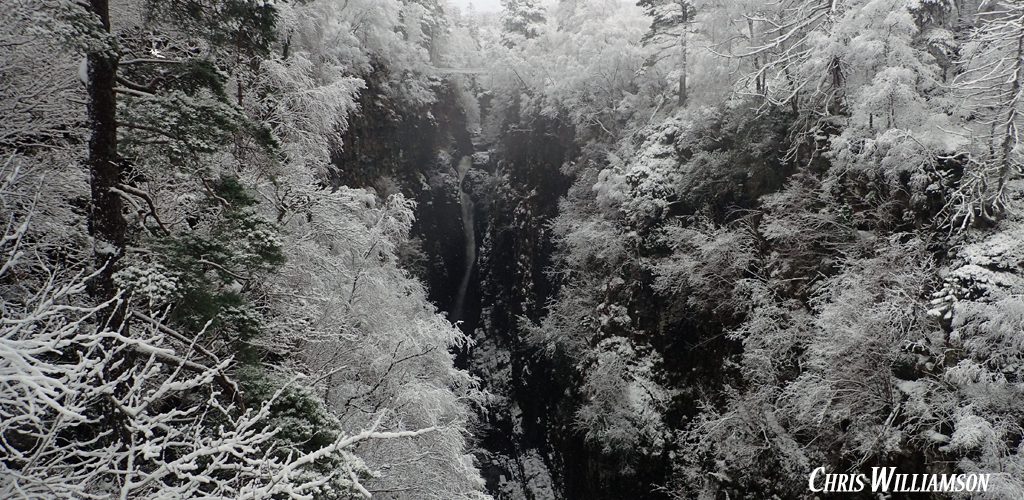 Day 2: Inverness to Kyleakin
First activity for the morning after departing Inverness was to visit The Clootie Well. Here people tied fabric to all the trees around the spring as part of a healing ritual and it has created quite a surreal location, that for sure. We then had a quick coffee and gas stop before heading to the stunning Corrieshalloch Gorge. It is completely hidden from the passing motorway but is a stunning walk with a suspension bridge and viewing platforms suspended over the 60m deep gorge. We were lucky enough to see it coated in snow which made it extra stunning! From here we traversed some of the north west coast line which provided us with some beautiful views of lochs and sounds. We then got off the bus for little coastal walk along Gairloch Beach. This was the first time I'd ever seen a white sand beach covered in snow! Who even knew Scotland had white sand beaches! From here we followed the coast down and across the Skye Bridge to our next nights' stay at Skye Backpackers in Kyleakin. We had a great night watching the sun set over the town from the ruins of an old castle and then hit the pub for some dinner and drinks.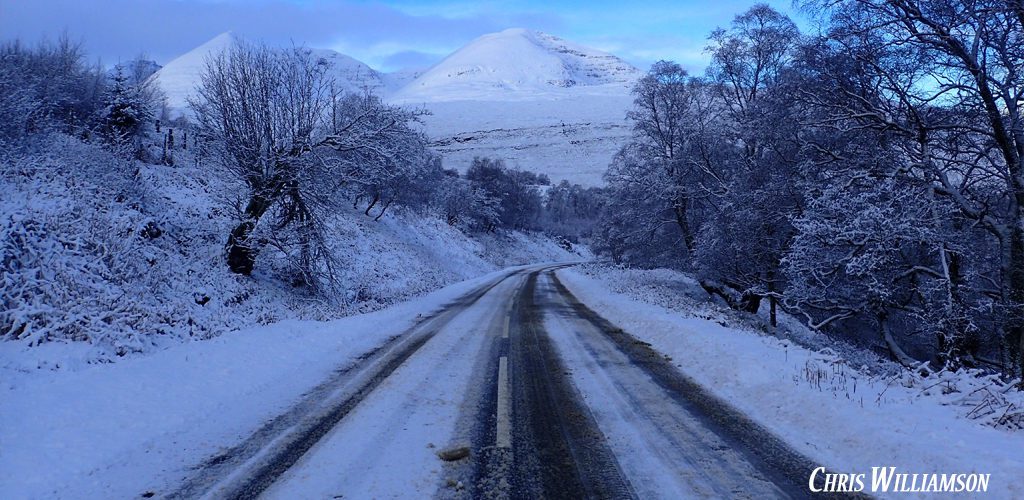 Day 3: Kyleakin to Kyleakin!
First stop on Skye was Sligachan which is a beautiful location to take some photos of Skye's stunning landscape, with a waterfall showcasing the dramatic mountains in the distance. We then headed on to the cute little town of Portree, the unofficial capital of Skye. Here we stocked up on supplies for the day before heading north – we went to a place named Mackenzies, which turned out to be cheapest bakery I've ever seen! I had a few sausage rolls and a "Yum Yum" for a few pounds, it was so cheap, and delicious! Next up was hiking the beautiful Old Man of Storr. The weather there was crazy – we left the bus with blue Skyes and great visibility but ended up in a blizzard at the top! It was wild, but that's Scotland's weather for you. Luckily on the way down the clouds opened up and we got some good views despite the dramatic weather changes. We then headed on to Kilt Rock, which is a cool waterfall set on ocean cliffs that resembles the pleats of a Kilt. Last activities for the day were a visit to Duntulm castle set on the ocean cliffs and a quick stop at Isle of Skye Brewery to buy some beer for the evening. We then headed back to spend another night at the lovely Skye Backpackers hostel.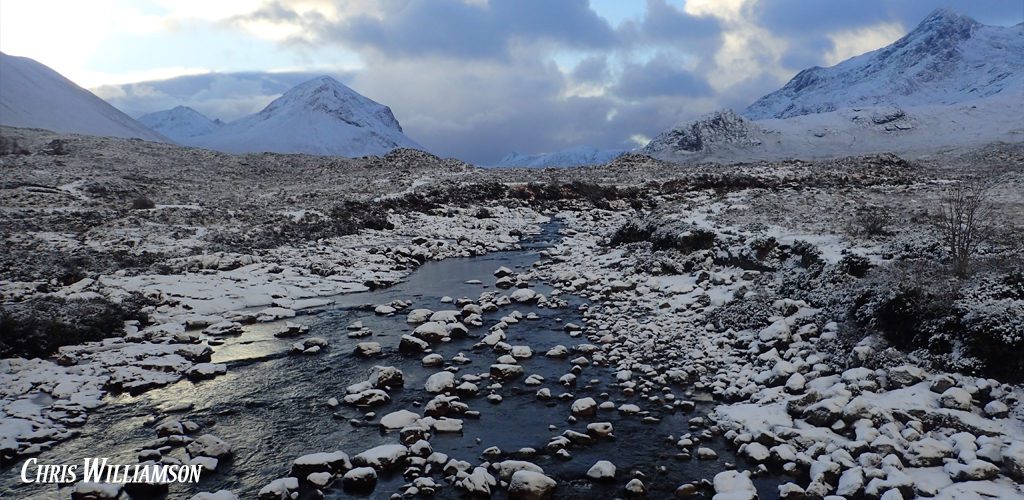 Day 4: Kyleakin to Fort William
Eilean Donan Castle was our first stop of the morning. This is a stunning castle set on the banks of the intersection of Lochs Long, Duich and Alsh. It makes for some stunning photos and has even been in a number of Hollywood movies due to its dramatic beauty. We did a small hike up to a viewpoint to get some great photos of the castle from a different perspective. Our next quick stop was at Spean bridge for a coffee and then we went to see the lochs at Neptune's Staircase, the old boat of Caol and Old Inverlochy Castle outside Fort William. We enjoyed a hike up to a viewpoint of Glenfinnan Viaduct, the world famous train bridge that the Hogwarts Express crosses in the Harry Potter movie. The day was concluded by watching a stunning sunset over Loch Shiel.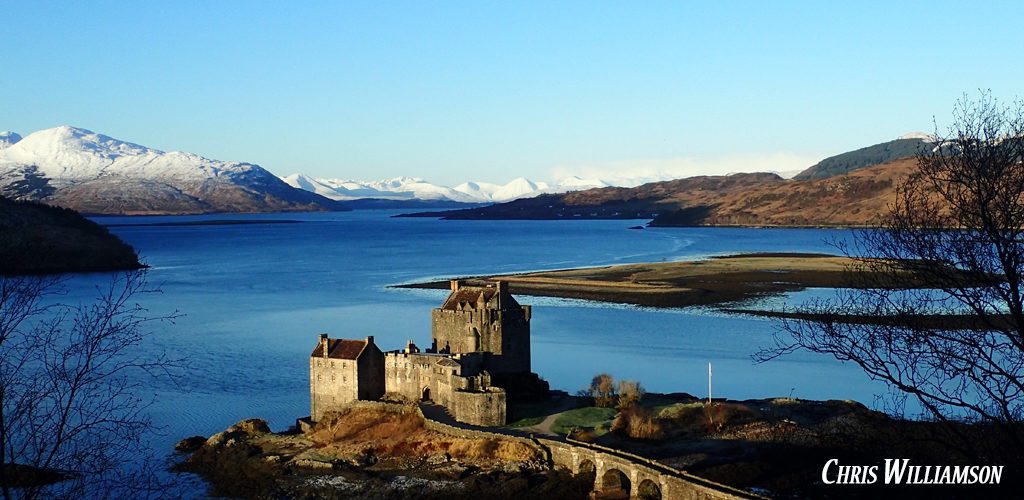 Day 5: Fort William to Edinburgh
We had a morning stop in Callander for some food and drinks (I had some very delicious meat pies at 'Taste of the Trossachs'!) before heading down through Glen Coe. This whole region is stunning with beautiful mountains and lakes, but it also has a rich and tragic history, which we learned about as we took in the views. We then stopped off at Doune Castle which is made famous from its use in the Monty Python movies, as well as being used in famous shows like Outlander and Game of Thrones. We had a tour of the castle which is in really great condition before heading on to the Wallace Monument. The Wallace Monument is a short hike up a hill to a museum overlooking the scene of Scotland's victory at the Battle of Stirling Bridge. It also has a great exhibition that includes William Wallace's Sword!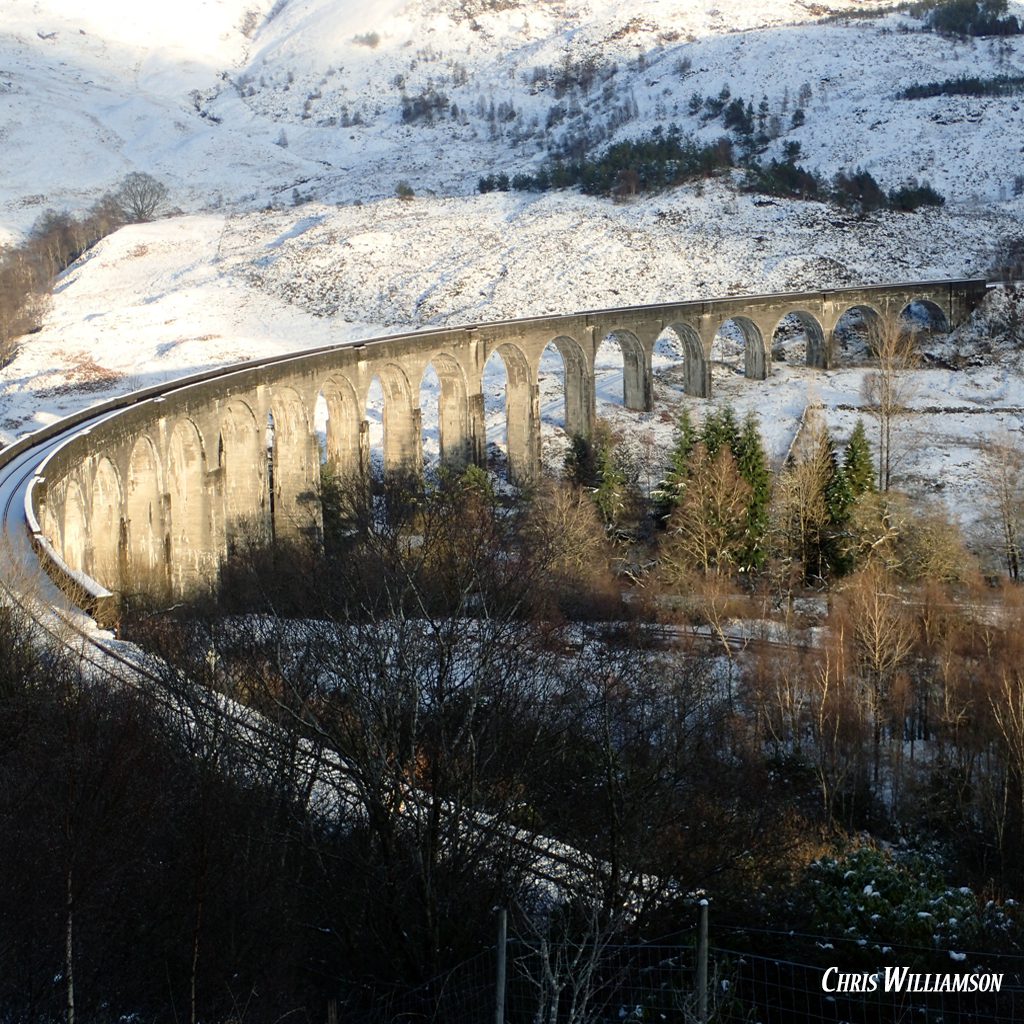 This wrapped up our tour and we relaxed for the drive back to Edinburgh. The guides constant commentary on the tour is amazing, they have a never-ending flow of stories and tales from all over Scotland! The scenery is absolutely breathtaking and the hostels are all very cozy and comfortable. Overall a truly great experience and very highly recommended.