By Rachel Wagner.
From Europe's largest fire festival to a very chilly hangover cure for New Year's Day, here's everything happening in Scotland this month.
1 January 2019, 12.30pm at South Queensferry Swimming? In Scotland? In JANUARY!? Yes you read that right. It's a Scottish tradition to take a dip in the icy Firth of Forth on New Year's Day to rinse off all your Hogmanay sins and take part in the Loony Dook. While tickets are now sold out, you can still head down to the Forth Bridge to watch all the loons and support charities.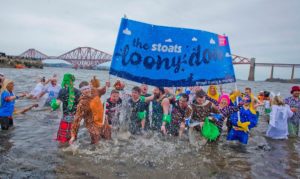 1 January – 25 January 2019, Edinburgh  Six internationally acclaimed writers pen their love letters to Europe in this large art installation that is spread across Edinburgh. The letters are projected across iconic locations in the city, including the Calton Hill National Scottish Monument, Tron Kirk, Summerhall, Leith Library, Bongo Club and more.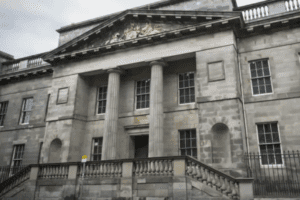 17 January – 3 February 2019, Glasgow Celtic Connection is Glasgow's annual folk, roots and world music festival which celebrates Celtic music and culture. Thousands of musicians from around the world will descend on Glasgow and bring the city to life for 18 days of concerts, ceilidhs, talks, art exhibitions, workshops, and free events.
19 January 2019, Festival Theatre Edinburgh  If you've found yourself in Scotland, you're probably a little bit enamoured with mountains and the wilderness. The Banff Mountain Film Festival's two collections of short films film will transport you to the most spectacular and remote mountains in the world for a virtual hit of adventure and adrenaline. Tickets are £16 and the festival will also be travelling to Glasgow, Stirling, Inverness and Pitlochry on its world tour.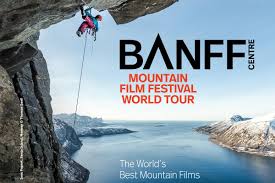 25 January 2019, Scotland  Honour the life and poetry of the great Robert Burns with a Burns Supper. Burns Night marks the anniversary of the Scottish writer's birth on 25 January each year and is celebrated with a feast, bountiful whisky and the reciting of Burns' poems. Host your own party, or visit one of Scotland's many pubs hosting a Burns Supper.
29 January 2019, Lerwick, Shetland   On the last Tuesday in January, the Shetland Islanders throw Europe's largest fire festival. The Viking themed festival is so riotous, the town of Lerwick had to declare the following day a public holiday for revellers to recover. Armed with torches, 'Guizers' or men in Viking disguises, lead a procession towards a galley ship. After the traditional song is sung, the ship is set alight and the party continues well into Wednesday. If we can make one wee recommendation… dress warm. Shetland is on the same latitude as southern Greenland and the festival will go ahead regardless of sub zero temperatures.