By Rachel Wagner
Bagpipes, lush green landscapes, castles and a curly haired highlander. It can only mean one thing – Outlander is back! With season 4 of the hit Scottish TV show returning today, we take a look at all the locations diehard fans need to visit around Scotland. From filming spots to the places which inspired Diana Gabaldon's books, these sites will make you feel like you're about to be catapulted back in time.
The Royal Mile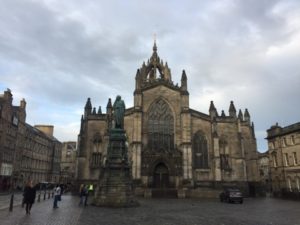 We'll start local, right here in Edinburgh down the cobblestones of the Royal Mile and its surrounding alleyways. The old town of Edinburgh and its stunning architecture bookended by a castle and a palace was transported back to the 18th century for season three of Outlander. Visit Bakehouse Close, the setting for Jamie's print shop, and Tweeddale Court where Claire and Fergus were finally reunited.
Glencoe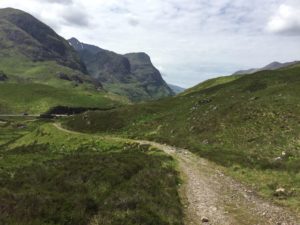 For many travellers, it's the incredible mountainous landscapes, rivers, waterfalls and vast green spaces that draws them to Scotland. If you too have heard the call, a trip to Glencoe is a must for hiking, camping or swishing through moors in a gown if that's more your style. It's where the incredible opening credits of Outlander were filmed, and is less than a three hour drive from Edinburgh.
Culloden Battlefield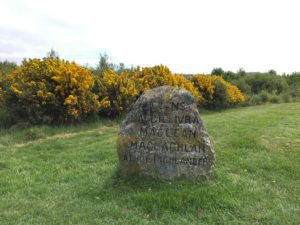 If you're not put off by a little black tourism, make tracks to Inverness. Fans of history and Outlander alike will be fascinated by Culloden Battlefield. See where the real battle of Culloden was fought and learn some Scottish history in the museum onsite.
Callanish Stones
Craig Na Dun may be a creation of Diana Gabaldon's imagination, but there are age old standing stones to be found all over Scotland. The Callanish Stones on the Isle of Lewis were a circle of stones built for rituals in the Neolithic period. Today, you're free to visit, walk among the huge stones and live out your time travel fantasies.
Blackness Castle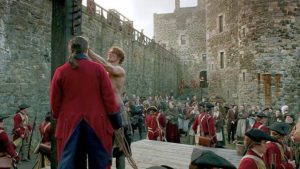 If you've recovered from the brutal scenes of Jamie's torture (I still haven't) you can visit Black Jack Randall's castle which looks out over the Firth of Forth just outside Edinburgh. The 15th century castle has been called 'the ship that never sailed'.