By Rachel Wagner
Today we're off to Dundee.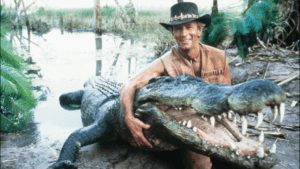 No, not that one. This one.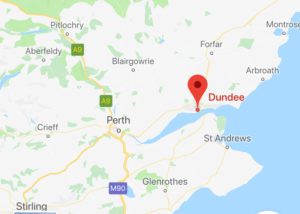 This little coastal city has flung itself (and Scotland) onto the UK's cultural radar with the opening of the new Victoria & Albert museum.
Unveiled just last month, the V&A is Scotland's first design museum. And while it may have taken three and a half years to build, it proves that Scottish design doesn't start and end with tartan.
And the best bit? It's perfectly doable as a day trip from Edinburgh.
While the train is your quickest option, it's bloody exxy. Save your pounds and jump on a Stagecoach bus along Princes St. Grab a Fife Dayrider Plus ticket from the driver for £11.20 and you've got yourself unlimited travel anywhere between Edinburgh and Dundee for the whole day.
It's a bit of a hike, but it's not exactly a drag to take in the gorgeous Scottish countryside, is it? Heading out of Edinburgh you'll get an up close view of the three bridges across the Firth of Forth (try saying that five times quickly!) If bridges are your jam, you'll get to learn more about these later on in the museum.
After about two and a half hours winding through tiny towns and patchwork hills, you'll cross the river and spot your first glimpse of the impressive V&A museum.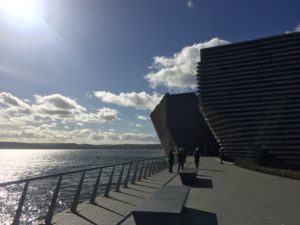 Plonked right on the banks of the river Tay, the building was designed by Japanese architect Kengo Kuma. With curved concrete walls, it was intended to represent a Scottish cliff face. Although to me, it has more of a ship vibe, which fits perfectly in nautical-loving Dundee.
It's just a short walk from the bus station to the waterfront, where you enter the museum though cave-like walkways flanked by moats. And the inside is just as arresting as the exterior, light-flooded with a sloping wooden feature wall.
Then it's on to the exhibits. The museum's centrepiece is the Scottish Design Gallery. It showcases the best of Scottish design, including fashion, healthcare, comics, tools, textiles, architecture, theatre and just about every other facet of design. I spotted everything from a lurid Pringle ski suit to a Dennis the Menace comic.
In the midst of the gallery you stumble into the Oak Room. An homage to Glaswegian architect Charles Rennie Mackintosh, the room is a restoration of Miss Cranston's Ingram Street Tea Rooms of the 1900s, with oak panelled walls and warm coloured glass lighting. While Mackintosh junkies will get a kick out of this room that hasn't been seen in over 50 years, this room could be enhanced with some of the designer's signature furniture to add to the atmosphere.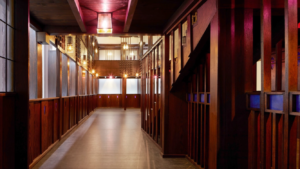 Then there's the touring exhibition hall. For the museum's very first exhibit, the V&A presented Ocean Liners: Speed and Style, an exploration of their design and cultural impact. As I've mentioned, Dundee has a penchant for ships. In fact, the V&A sits right alongside the RSS Discovery museum.
For £12 I gave Ocean Liners a miss. But if that's your thing, go nuts! For the Scottish Design Galleries alone, you really only need a couple of hours max. And it's probably not worth making the trip for alone, I would wait for another exhibit to come along if you have the luxury of time. I'm holding out hope that Fashioned From Nature, currently at the London branch, will make its way to Dundee when it wraps.
If you find yourself with the afternoon to spare, make the most of your bus pass and pop over to St Andrews. Just half an hour from Dundee, this cute little beach town is the perfect place to potter around for a few hours. Check out the famous golf course, drink some delicious Eden Mill gin or whisky and indulge in fresh seafood. Bliss.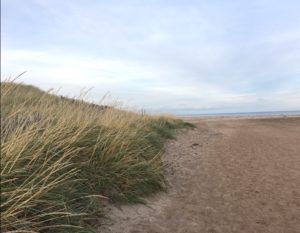 On the bus ride home, sleep. It's been a big day.
V&A Dundee is free to enter and open daily from 10.00 to 17.00.