When you think of famous actors and actresses, you often tend to think of Americans. However, the big screen has been filled with Scottish actors and actresses for a long time. After showing you all the best movie sets of Scotland, let's take a look at some of our favourite Scottish actors.
Freya Mavor
You will most likely remember Freya from the British hit TV Series Skins, which ran for 7 seasons. She appeared in season 5 and 6 as the feisty queen bee Mini McGuinness, who struggles with an eating disorder. Of the few Scottish characters to appear on the show, Mini is arguably the most memorable. Mavor herself was born in Glasgow, but grew up in Edinburgh and La Rochelle in France. You can also watch Mavor nail some high notes in the Edinburgh-based movie musical, Sunshine on Leith, set to songs by The Proclaimers. I guarantee it will make you want to walk 500 miles (and walk 500 more) to Edinburgh.
Sean Connery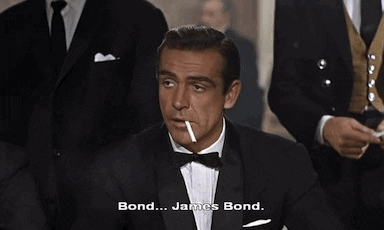 Voted as The Greatest Living Scot and Scotland's National Treasure, Connery hails from Fountainbridge in Edinburgh… Only 10 minutes from our beloved Castle Rock Hostel. You probably know Sean Connery as the original James Bond, starring as 007 in a whooping 7 films between 1962 and 1983. A truly patriotic Scotsman, Connery is currently living it up in the Bahamas and will not be returning to his homeland until Scotland gains independence. And he even has a tattoo on his right arm that says Scotland forever.
Tilda Swinton
Ever the chameleon, Tilda has been critically acclaimed for both male and female roles, across various genres, pulling off every accent under the sun. You wouldn't guess it from her accent(s) in Doctor Strange and Okja, but Tilda Swinton is the daughter of the former Lord Lieutenant of Berwickshire, Scotland. In fact, Tilda briefly studied at Fettes College in Edinburgh, and currently resides in the quiet seaside town, Nairns. In 2013, she founded the Drumduan Upper School in Moray Firth, not far from our Inverness Student Hotel. The school does not have any exams, and all teaching is done through practical tasks such as building canoes. For those of you over 18, don't worry – their Beyond School program is open to those wishing to travel, seek apprenticeships and apply for university.
Ewan McGregor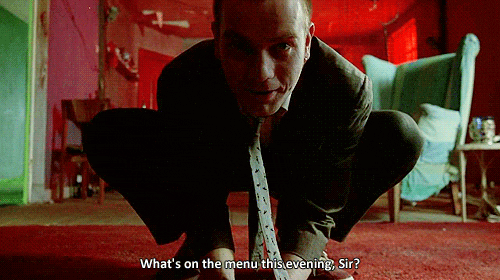 It would be rude not to include one of Scotland's finest men. Ewan McGregor may be most well-known for his award-winning role as heroin addict Mark Renton in the Edinburgh-based Trainspotting films. Or as the depressed poet and member of the Bohemian revolution, Christian, in Moulin Rouge! Or you know, as Obi-Wan Kenobi in the Star Wars prequels. It shouldn't come as a surprise that Ewan comes from Perth (the Scottish one). His co-star, Ewen Bremner (aka Spud) is frequently spotted around the University of Edinburgh area. Unfortunately, you might have to go as far as the Highlands (or LA) to get peek of McGregor.
Rose Leslie
Game of Thrones has a fair share of Scottish actors and actresses. We can't claim Jon Snow, but we can certainly claim his love interest as one of our own. Her character, Ygritte, is a member of the Free Folk (aka the Wildlings) who live beyond Northern Border and The Wall. Coincidentally, Rose was also born beyond Hadrian's Wall that divides the Southern and Northern British border from the 'barbarians'… also known as Scotland.
Although she portrayed housemaid Gwen Harding on Downton Abbey, Rose herself was born into a noble family and raised in Lickleyhead Castle near Aberdeen. Her mother is of Clan Fraser, meanwhile her father is of Clan Leslie which fought prominently in The Wars of The Three Kingdoms. Her family have since moved to Warthill Castle, and the new owners are now renting out Lickleyhead Castle out on AirBnb. Anyone got £622 to fork out for a night?
Rory McCann
Speaking of Game of Thrones… Sandor Clegane, better known as The Hound, is portrayed by the Glaswegian Rory McCann. Before his acting career took off, Rory studied at Scottish School of Forestry in Inverness, and worked as a painter on the Forth Road Bridge in Queensferry. You might also recognize him as the face of Scott's Porridge Oats, which pretty much makes him the Old Spice man of Scotland.