Unsolved Scottish mysteries
Many mystery writers use Scotland as the setting for their novels, like The Balmoral Incident and Out of Bounds. Besides the many legends and myths about supernatural creatures, there are plenty of real events that remain unexplained today…
Dundee's mystery hangman
A criminal gang known as the Black Band terrorised Dundee throughout the 1830s with break-ins, robberies and riots. An Irish member, Mark Devlin, was captured in 1835 and sentenced to death by hanging. Unfortunately, Dundee didn't have a hangman, so they had to call for an executioner from Edinburgh. The executioner failed to show up, so officials were forced to ask for volunteers from the townspeople. The volunteer identified himself as local showman James Livingstone, but requested that he wear a mask during the execution. As it turns out, the real James Livingstone had been 15 miles away, in the town of Forfar, at the time of the incident. Needless to say, James was pretty upset, and gathered several reliable witness accounts to prove it wasn't him. 180 yeas later, no one knows who hung Mark Devlin.
The Great Mull airplane mystery
In December 1975, former Royal Air Force pilot Peter Gibbs drank whisky and a bottle of bordeaux at a hotel in the small Isle of Mull. Him and his girlfriend left swiftly, announcing to hotel staff that he was going to fly a rented Cessna plane. The staff protested, worried that flying at night after drinking was unsafe, to which Peter responded:
 "I am not asking for permission, I just thought it was courtesy to let you know."
Upon Peter's instructions, his girlfriend Felicity remained on the ground and held up two torchlights to guide the airplane as there were no landing lights. He told Felicity that he would land once in Glen Forsa, to prove that night landing was possible, and then return to her after a few minutes. Two hours later, Peter had still not returned, and a 72 hour storm broke loose. Gibbs' body was not found until 4 months later on a hillside, but apart from a small cut on his leg he had suffered no other injuries. He did not look like a man who had crashed his plane into a hill, nor was there any evidence to suggest his body had been in contact wit sea water. The aircraft was found between Mull and the mainland 11 years later, but the doors were locked and the engine, wheels and wings had been detached, suggesting a serious crash had happened. Many questions remain: why wasn't his body found during the police search in the first 4 months? Mull is a very small island, making it relatively difficult to completely lose a human (let alone a plane). Why was the plane in such terrible condition, meanwhile Gibbs only suffered a small cut on his leg? Why did he decide to fly that night at all? To this day, the mystery remains unresolved.
Bluejacket Boy
In 1949, a woman found a stamped letter behind her fireplace in the Orkney Islands, although she had no idea how it got there. The letter was dated 1916 and was addressed to Wales, with the sender identifying himself simply as Bluejacket Boy. The intended recipient, John Williams, has been identified as a member of the navy in World War I. In the letter, Bluejacket Boy mentions several family members, and that he sent a handkerchief with a photo of a sailor on it to someone named Ethel.
Decades later, the Orkney library conducted a search on the 1911 Census and were eventually able to uncover the identity of Bluejacket Boy: a man named Dai Phillips, pictured above. Dai's granddaughter, Minnie, has also been traced and will be collecting the letter from Orkney one day. We still don't know how the letter ended up behind that fireplace, but at least we finally know who Bluejacket Boy is.
Bible John & The Barrowland Killings
In the late 1960s, three women named Patricia Docker, Jemima McDonald and Helen Puttock were picked up from the Barrowland Ballroom in Glasgow by an unidentified man, on separate occasions. The women were all raped and strangled with their own stockings. The most unsettling part of the story is that all three women were menstruating at the time of the murders, and their bodies were found with used sanitary towels and tampons near their bodies. The bodies were found in different locations, however they had all been murdered the same way, and gotten their handbags stolen – although their belongings were left by their corpses. Witness accounts allowed police to create a sketch of what they think Bible John might look like, but 50 years later, we still don't know who was responsible for the rape and murders of the Barrowland Ballroom.
Scottish myths and legends
We've all heard of the Loch Ness monster, but there are many more frightening myths and legends from Scottish history. With the nights getting longer, colder and darker, snuggle up and learn about the creatures that haunt and taunt the Scottish lands.
Selkies
The mythical tale of Selkies originated on the Orcadian shores in the 18th century, with people claiming that shapeshifting seal-folk were crawling out of the sea. Unlike mermaids, who are half-fish and half-human, selkies can transform from seals into supernaturally beautiful people with seductive powers over mortal humans. After the transformation, selkies would leave their sealskin on the shore – if lost or stolen, they would have to remain in human form for eternity. According to one Scottish tale, a man found an ethereal selkie sunbathing on the beach, and stole her sealskin – hence, the selkie was forced to be his wife and bear his children. Many years later, she found her sealskin and escaped back to the sea, leaving her children and husband behind. While sirens are renowned for luring in sailors for malicious purposes, the tales of selkies are generally more romantic. Yet, selkies tell a tragic story of constantly longing for what they do not have: when they are seals in the water, they long to be humans on land, but when they are humans, they want to swim in the sea. Selkies may fall in deep, deep love with humans, but their longing for the sea will always prevail.
Ghillie Dhu
Sorry, Edinburgh folks, I'm not talking about the legendary bar – let me tell you the story of a solitary Scottish male fairy. Ghillie Dhu lived alone in the forest, and disguised himself in trees with his 7 inch stature, light green skin and long, branchy arms. Although very friendly to children, the tiny creature would prey on adults lost in the woods at night and kill or enslave them. Ghillie Dhu has also been said to collect the teeth of children to perform protective magic on them – it has been speculated that this tale gave rise to the myth of the tooth fairy.
Though solitary they would like to stay
They may help those who lose their way
But don't misjudge these dark-haired fae
Or you'll be the one that they betray!
Hiding their green skin and hazel eyes
Moss and leaves are their disguise
Entering their forest would be unwise
Offend them and get a big surprise!
Poem by Morrigan Aoife
Baobhan Sith
The Baobhan Sith (pronounced ba-van see) were known as 'The White Women of The Scottish Highlands', renowned for alluring young, naïve travellers of the Highlands and drinking their blood. It is said that some have hooves instead of feet, hidden under long dresses, and that they shapeshift into wolves. These vampire fairies rise from their graves once a year, and seduce unsuspecting victims by inviting them to dance. Generally working in groups, the Baobhan Sith will dance seductively with the men before ripping them to pieces with their fingernails. Their only weakness? They are terrified of iron, as one survivor told the tale of hiding between his horses (and their iron horseshoes), forcing the vampires to run away.
Black Donald
In the Highlands, the devil is known as Black Donald, a shapeshifting goat causing terror across the north of Scotland. He was known for his cloven feet, the only giveaway for whatever disguise he used. To summon the devil, the Highlanders would perform a taghairm – a form of spiritual calling of the dead usually involving animal sacrifice – in which they spit-roasted cats alive until Black Donald appeared and granted any wish they asked for. Nowadays, of course, people tend to just use ouija boards or perform the Black Donald dance to attract his attention.
The Shetland Wulver
Unlike most of the aforementioned creatures, the Shetland Wulver is, in fact, not a shapeshifter (as far as we know). According to Celtic beliefs, the Wulver is the stage between evolving from wolf to man, where they have a human body but the head and hair of a wolf. The Wulver is not malicious and violent like his werewolf brethren, but is famous for being kindhearted, and spending their days sitting on rocks and fishing. The Celtics believe the Wulver is immortal, however one has not been sighted for over 100 years.
The Gorbals Vampire
A more modern legend is the tale of the Gorbals Vampire, which shook Glasgow as recently as 1954. Two young schoolboys were brutally kidnapped and killed by a mysterious villain described as a 7 foot tall "vampire with iron teeth". On September 23rd, 1954, hundreds of school children from the age of 4 to 14 gathered in the Southern Necropolis graveyard armed with knives, sticks and a crucifix to hunt for the vampire. The police quickly stopped the spectacle, and would later deny that any children were missing at the time, claiming it was simply an urban myth. Still, the incident caused mass hysteria, with the press blaming the American comic book titled The Vampire With Iron Teeth. Later theorists have argued that a passage from the bible, Daniel 7:7, which reads 'behold a fourth beast, dreadful and terrible, and strong exceedingly; and it had great iron teeth' may also have played a role in the event. Whether or not the Gorbals Vampire is real or not, the spectacle was dramatic enough that the government introduced the Children and Young Persons Act of 1955 which specifically banned the sale of comics portraying repulsive or horrible incidents to minors.
Magical Places in the Highlands
Fairy Pools, Isle of Skye
The famous Fairy Pools are a truly magical phenomenon right in the Glen Brittle forest. The crystal clear water is so blue that you almost start to think you've accidentally wandered to Greece – but the moment you jump in, reality hits you like an ice bath. Don't let it stop you though! It's worth the trip just for the photos, and it makes for a pretty scenic walk. Want to really feel the magic? Stop by Talisker Distillery for some peaty, peaty goodness. In terms of accommodation, we've got you covered – book in at Skye Backpackers here.
Loch Ness
We may as well talk about the elephant in the room… Loch Ness is arguably Scotland's most famous loch, but before you go, you might want to brush up on your knowledge of the proper pronunciation of loch (it's not what you think). While you're admiring the scenery, remember to bring your binoculars and try to spot the famous Loch Ness Monster, aka Nessie. Fun fact: the first sighting of Nessie dates as far back as 565 AD, and there have been dozens of official research expeditions aiming to find the monster. For the best viewing spot, get yourself a bed at the Lochside Hostel, located right on the edge of Loch Ness.
Finnich Glen
You may recognise Finnich Glen, now commonly referred to as Devil's Pulpit, from the TV series Outlander. Rumour has it, Finnich Glen was also a secret meeting place for the ancient Druids, and was also literally where Satan preached to the monks. Despite being located just 15 miles from Glasgow, the site is profoundly remote and peaceful. Finnich Glen is famous for its crimson red water streams that rise and fall to reveal the Devil's Pulpit rock.
Enchanted Forest, Pitlochry
The Enchanted Forest is an outdoor light and sound festival set in Faskally Wood in Highland Perthshire, taking place from October 4th to November 4th in 2018. Renowned as Scotland's premier light experience, the event aims to create a fairytale-esque experience using lights on the natural scenery, accompanied by live music and actors. This year's show is named 'Oir an Uisge' (translation: 'edge of the water' in Gaelic'). To complete the experience, you can grab some mulled wine and head over to the Storytelling Yurt for some enchanting tales. At the end of the night, kick back with some hot chocolate and a game of pool at the Pitlochry Backpackers Hotel.
Callanish Stones
Scotland's equivalent of the Stonehenge, also known as Stonehenge of the North, can be found near Loch Roag on the Isle of Lewis. The stones are made from the one of the oldest rocks in Britain, Lewisian gneiss, which dates back approximately 3000 million years. It remains unknown as to why the Callanish Stones were erected 5000 years ago, however it is known that it was a hotspot for ritual activity for 2000 years. Ancient folklore claims that the stones were giants who refused to convert to Christianity, and were petrified by St Kieran, effectively turning them to stone. Maybe by magic?
Glenfinnan Viaduct
Speaking of magical, let's not forget the iconic Glenfinnan Viaduct, better known as The Harry Potter Bridge, where you can catch the Jacobite steam train, aka the Hogwarts Express. The viaduct was featured in Harry Potter and the Chamber of Secrets, and the Prisoner of Azkaban, attracting thousands of visitors every year. The town, Mallaig, was actually considering closing the railway due to economic troubles – luckily, JK Rowling turned the Glenfinnan Viaduct into a tourist attraction and saved the jobs of many locomotive workers. For the ultimate experience, catch the Jacobite steam train from Fort William to Mallaig, and head out from the car park to get a good view.
You're a wizard, Harry.
Harry Potter and the Edinburgh Spell – Part 1
Calling all HARDCORE Harry Potter fans! There's a Harry Potter 'Prequel' you may have not know about yet… so I am inviting you to join me in turning our 'Time-turners' back and to whisk ourselves to the Old Town cobble streets of Scotland's Capital: Edinburgh.
The year is 1994, because that's where this story really takes-off.
J.K. Rowling (born 1965) had experienced a fateful moment on a journey from Manchester to London, just 4 years earlier. She thought of Harry Potter whilst gazing into the country-side as it passed her by and when experiencing a 'traditional' UK 4 hour train delay.
A little boy who didn't know he was a wizard had cast a spell on her mind.
This was a year that altered her life enormously – not just by dreaming up Harry Potter, her mother also passed away at the end of 1990, and Rowling was extremely close with her, saying that the death brought "guilt and worry and anxiety" into her life.
In the years that followed: she married a Portuguese man, moved to Portugal and would have a daughter – but all of it was not as successful as first envisioned.
From it suicidal thoughts weaved their way into her every day, and she had hit rock-bottom.
Returning to 1994 she decided to make the return to the UK, and to Edinburgh to be with her baby sister Dianne.
J.K. returned as a shattered, divorced version of herself, & a single mother. She was as poor as poor could be without being homeless.
But no matter what her financial position was – she never lost her ideas for Harry Potter.
They started to flood her mind again.
Giving herself just one year to complete it– she would spend a great deal of time in Edinburgh's coffee shops – 'Nicolson's Café' and 'Elephant House Café' mostly. In fact, she's quoted as saying that coffee shops were great because the cost of coffee was cheaper than heating her home. For hours her tiny daughter would lay beside her sleeping whilst Rowling wrote.
You see "this is a city people quite literally fall in love with", no exception for Rowling – the old world feel, the gothic architecture, hidden pockets of mystery are scattered through the city and an even bustling pace of other creatives is evident. When it came to building the books – characters, locations and imagery were all vastly inspired by Edinburgh.
J.K. Rowling's days were either spent wandering the city or in coffee shops.
When she wandered, she passed places like George Heriot's School – the most expensive in the area but the only one offering Single-Parent Scholarships – it also comprises of 4 towers and 4 houses… are we taking note? Combine that with the likes of Edinburgh Castle which can be seen from George Heriot's – and ideas for Hogwarts developed, Edinburgh Castle was intriguing to her being mounted on a large 'rock'.
She'd also wander through the Greyfriar's Graveyard gazing at headstones for ideas of 'Old-world' first names and last names for characters – the most obvious links being Tom Riddle and Professor MacGonagall.
On her wanders, were the streets of Victoria Street and Cockburn Street – laced with cobble, unique bends in the road, little shops stacked against each other – the resemblance to Diagon Alley is also uncanny.
The first book was completed in 1995, she did it – stuck to her one year goal too.
And the rest as they say- is history…
This 'edition' of Harry Potter is 'Fairytale meets tragedy' – the wonderful writing of HP really commenced in Edinburgh and ended in Edinburgh- the last link to the last story's creation being the Balmoral Hotel where she completed the book. Edinburgh is where a story was brought to life – fed, nourished, loved and where it would grow from a simple idea.
It's a funny thing how being an Author is a considerable risk to most people, and that definitely didn't stop with J.K.Rowling – she suffered, what seemed like endless criticism for her dreams of writing books, even way before 'Bloomsbury' picked it up, it was dismissed as not good enough for publication by two dozen other Publishers…
and I bet they all feel like 'Royal Idiots' now… just a thought.
J.K Rowling now lives in her own 'small castle' in Edinburgh with her family.
~
HERE'S SOME FUN FACTS – –
-JK Rowling used a very old Type Writer which is near-on-extinct in today's society. See no fancy iPad required! And today is worth a collective $545 million dollars for her Harry Potter legacy – which technically makes her richer than the Queen!
– J.K. Rowling hails from England, but is notably 1/4 Scottish and her parents' love blossomed on a train ride to Scotland.
– Edinburgh was the first UNESCO City of Literature. How appropriate?!
– As a child she began to dream of being an author and creating stories for those small too.
-HP was filmed in Warner Brother's Studios in England, but most location filming was done in Scotland.
-The Harry Potter books (all 7) were published in 10 years exactly 1997 to 2007 and the 8 Blockbuster movies between 2001 and 2011.
-The HP Books have been translated 79 times and today 450 million copies have been sold word-wide. Impressive stuff.
Look out for part two where we talk about the awesome places to see and do all things Harry Potter!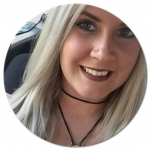 Written by Court Jeremiah.
STH Blog Writer/Photographer.
www.courtjeremiah.com
@courtredhanded_
Please Note: All opinions stated in this Blog are entirely those of the Author.
Images photographed by Court Jeremiah are not to be taken or used without permission.
"Look out! 'Scotland in Six' Hidden Gems are revealed!"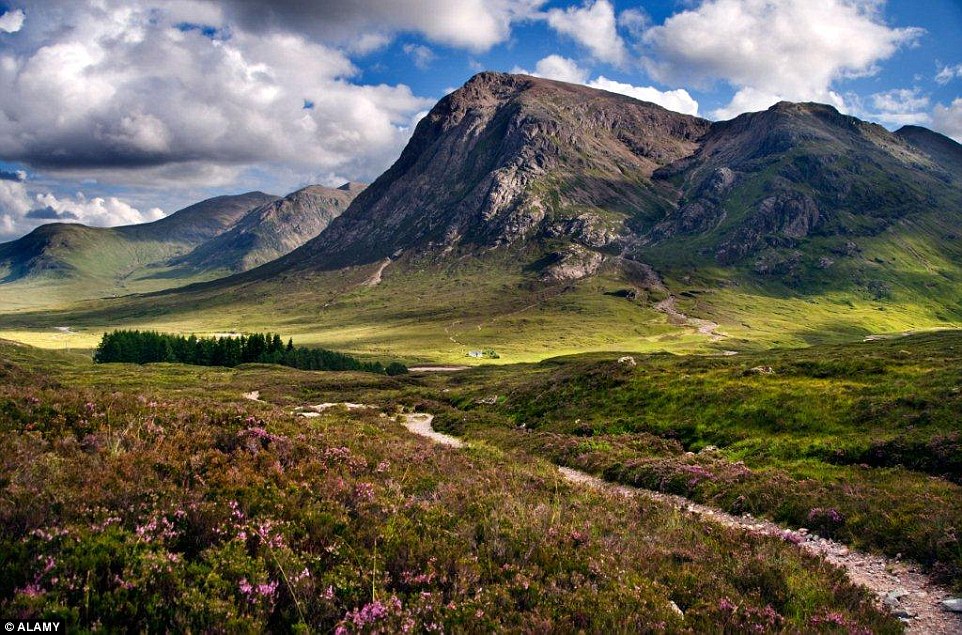 Well hey History-buffs, Life Enthusiasts and Travel-Addicts alike,
If you've been 'kicking-around' in Edinburgh this last month you would've bear-witnessed the crazy-awesome-intensity of the Edinburgh International Fringe Festival. And if you're reading this you absolutely survived the madness.
This however is not all that is being celebrated in Scotland this Summer.
Did you know that 2017 was the Year of History, Heritage and Archaeology? I hear crickets… well hey it's news to me too!
Although it's hard to believe Scotland could be any more awesome, what with it's abundance of tradition, cultural experiences and endless tartan… I have something to tell you!
Away from all the impressive landmarks, there's other hidden gems…

Here's the Scoop-
Back in April of this year Scotland's Six World Heritage sites were celebrated over six separate events, and it was a lot of fun… but it also got the organisers 'Dig It! 2017' thinking about other hidden-less-known gems glistening around the country –
You know how England has Stonehenge? Well without disputing – it's wickedly impressive and famous no doubt – BUT there are other stone circles on the same level as cool and just as mysterious – but we rarely hear of them compared… Try Castlerigg Stone Circle, near Keswick? Much less known but equally impressive.

All the same, a campaign was born: with the intention to establish those gems – the campaign would be called 'Scotland in Six – Hidden Gems' beginning in June. What do we do though when it's 2017 and we need a vote taken? Well forget the days of postal votes, we use social media of course! 1 Facebook 'like' was used as 1 vote for the 28 sites that were chosen across the country. The sites would include castles, fortes, stones, old buildings, churches and more. Amongst them were nominees such as Braemar Castle and Burghead Forte. If you're interested in the 28 sites, you can check them out here. Voting lasted two months and the top six were decided!
Drum roll… brrrrrr…..

And.. the 1st place winner goes to…
The 'Govan Stones', who snagged 1st place with a whopping 2,472 Facebook likes.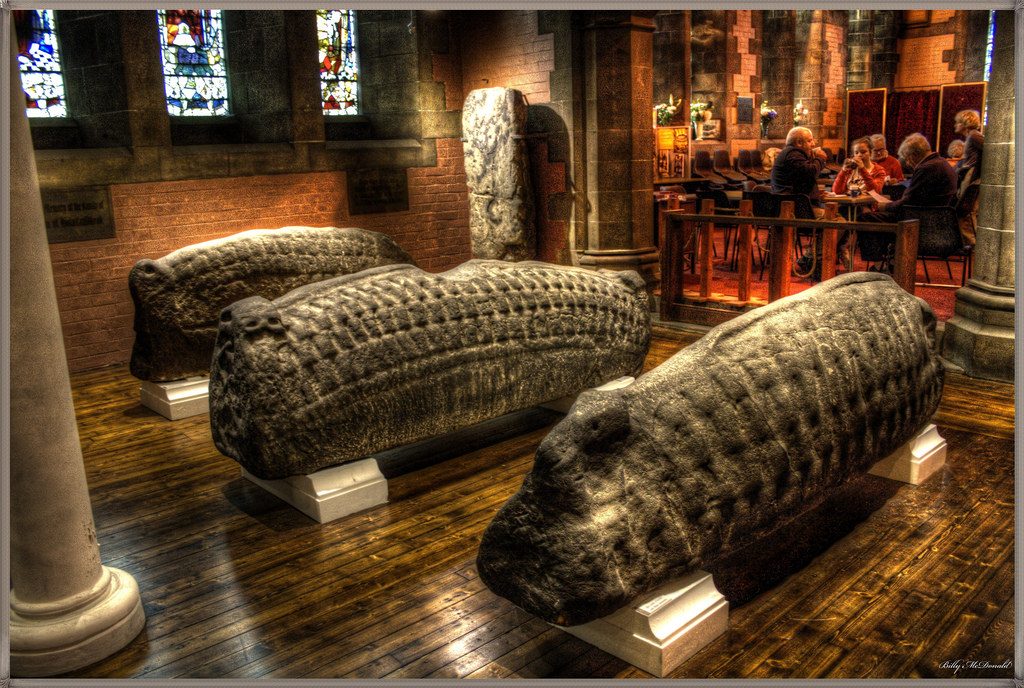 Credit to Photographer – Billy MacDonald.

I believe it was voted as Scotland's favourite historical gem because of the history and preservation of the stones… and part of the limited remains of some of Scotland's coolest medieval eras: The Vikings.
You can find the Govan Stones in Glasgow City, the Govan Old Church hosts the last remaining 31 monuments, carved between the 9th and 11th century by the Vikings. There were originally 45 but would be wiped out as recently as the 1980s by demolition in the area.
The Stones were used as a way to celebrate the power held by the rulers of the Kingdom of Strathclyde. In the collection of 31 there are grave stones, 'hogbacks' and a unique sarcophagus.
They are unique and are carved with many different kinds of patterns by the Vikings. Patterns that would truly reflect the Viking era and the symbols that resonated with them during such time. Symbols varied from crosses to cross shafts, Celtic symbols and ancient warriors.
None of these pieces are by any-means small – five of the Hogbacks are made of sandstone blocks and the smallest still weighs 500kg. Speaking of those Hogbacks, they were found exclusively in the South of Scotland and North of England – and are by far the largest in the collection.
The Govan Sarcophagus is the prized piece (from AD 900), carved completely into solid stone.
Overall, no two stones are alike, each with a unique mix of carvings and shape.
There is literally nothing else like it in Scotland.
The church has announced free entry for the next 3 years to celebrate it's win. Worth the look – it'll ROCK' your world.

Here's the quick list of the winning six!
Congratulations to:
1. 'Govan Stones'
2. Ardrossan Castle.
3. The Howff.
4. James Watt Cottage.
5. Campbeltown Picture House.
6. Lincluden Collegiate Church.



The winning six – image thanks to DigIt2017!

Let's explore the 5 runners up a bit more shall we?

In 2nd place was – Ardrossan Castle. (2,039 likes)
I love a legend as much as the next person and this one has a lot!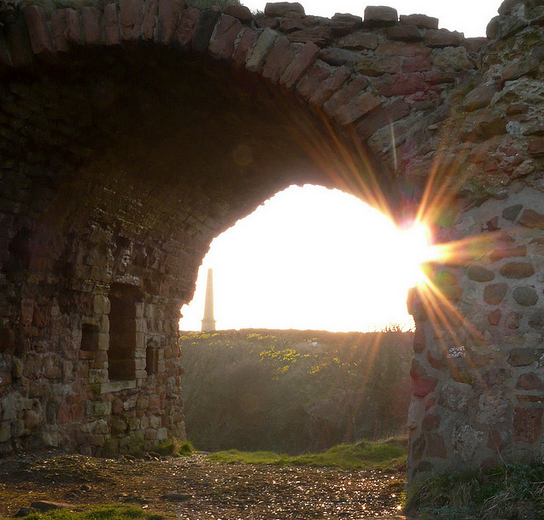 Ardrossan Castle Ruins.

The Castle was built in the 12th century, had a moat and was originally titled 'Castle Crag' which overlooks the town of Ardrossan and the Firth of Clyde.
What's left from those days now are the legends, the stories and the very much HAUNTED medieval ruins! That's right haunted – by two historic figures 'Sir Ferugus Barclay' and the infamous 'Sir William Wallace'.
According to the legends Sir Fergus would make a deal with the devil that saw him gain exquisite equestrian skills via a magical bridal – in exchange for his soul. But when Fergus decided he didn't want to give that up- the Devil would become enraged and curse him, attacking the castle and leaving 'hoof-prints' in the sides & would be sentenced to death for allegedly murdering his wife.
Note to self – this is why we don't do deals with the devil, okay gang?
In 1292, history would show that the English took claim over the castle, this was not taken lightly by William Wallace who would storm the grounds with his troops and take it back in the year 1296. Any remaining English survivors were thrown into a dungeon where they would be left to die horrible deaths. The event was known as 'William's Larder'. The English ghosts still haunt the ruins of the chambers, or so they say… William was later betrayed & executed in 1305.
Along with the ghosts of Fergus and the dead English, visitors have also reported seeing a tall bearded man that many believe to be Sir William Wallace.
Ruins and ghosts – what an awesome combination!

3rd place went to – The Howff. (946 likes)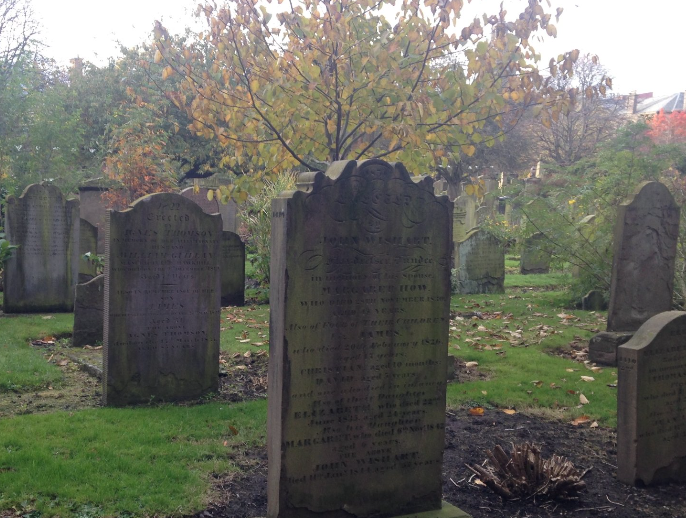 The Howff Cemetery.

So right away I was impressed by that name – The Howff – it almost sounds like some kind of spooky Dracula reference – but no – it is actually a Scots word for 'meeting place'. Located in Dundee the cemetery here was erected on land which was formerly the medieval 'Greyfriars Monastery'. The infamous: Mary Queen of Scots then gave permission for it to become a burial ground for the Dundonians in 1564. As mentioned previously, it was also used as a meeting place for the nine Dundee Incorporated Trades.
So, the big question is, why is this graveyard the Bronze winner?
This is not any normal graveyard. 3 whole centuries of Dundee life and death have been sprawled across the gifted land. The headstones- all carefully decorated with Scottish symbols, creepy skull & cross bones and… the haunting scripture which details the incredibly hard lives of those that lay beneath the surface. If you ever wanted to time travel, this can be your opportunity (minus the DeLorean)- as there have been no alterations made to the site, you find yourself stepping back into 19th century Scotland. The last official burial took place here in 1878. Welcome to the portal.
The Howff is the owner of most important collection of tombstones in Scotland and has rightfully claimed a Certificate Of Excellence from Trip Advisor.
For some extra uniquely-eerie photographs, go at dusk – pack a stake and some garlic.

4th place winner – James Watt Cottage. (847 likes)
This another Gem I am especially impressed with.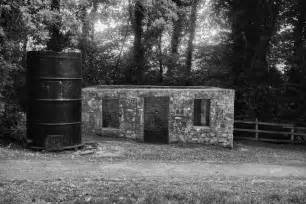 The Birthplace of The Watt Steam Engine, Image courtesy of 'Don't Blink Photo'.

If we rewind time for a moment a cottage was built in 1769 on the grounds of Kinneil Estate. The cottage was built by a man named Dr. John Roebuck, here he would spent countless hours with an up and coming inventor: James Watt. Away from the invasive eyes of Bo'Ness, James had visions of creating new and improved steam engines that would transform the world. And that is what the two would do – work on and test out prototypes for steam engines.
This now 'roofless cottage' became a workshop in secret. Over two years the engines would be worked on. Funded by Dr. John Roebuck in exchange for the brilliant workings of James Watt's mind, the two would work away in secret and developed something that literally changed history.
In a later stage Dr. Roebuck would become bankrupt and the project was taken over by another party.
James Watt would go on to be a famous inventor and create a legacy. This cottage is thought to be the only remaining building that is linked to his work and life. And these improvements made away in secret would see a huge impact on the Industrial Revolution. Dr. Roebuck's initial part in the story should not be discredited either, it saw a wonderful invention come to life – The Watt Steam Engine. James Watt Cottage is the birthplace, go check it out!

5th place to – Campbeltown Picture House. (781 likes)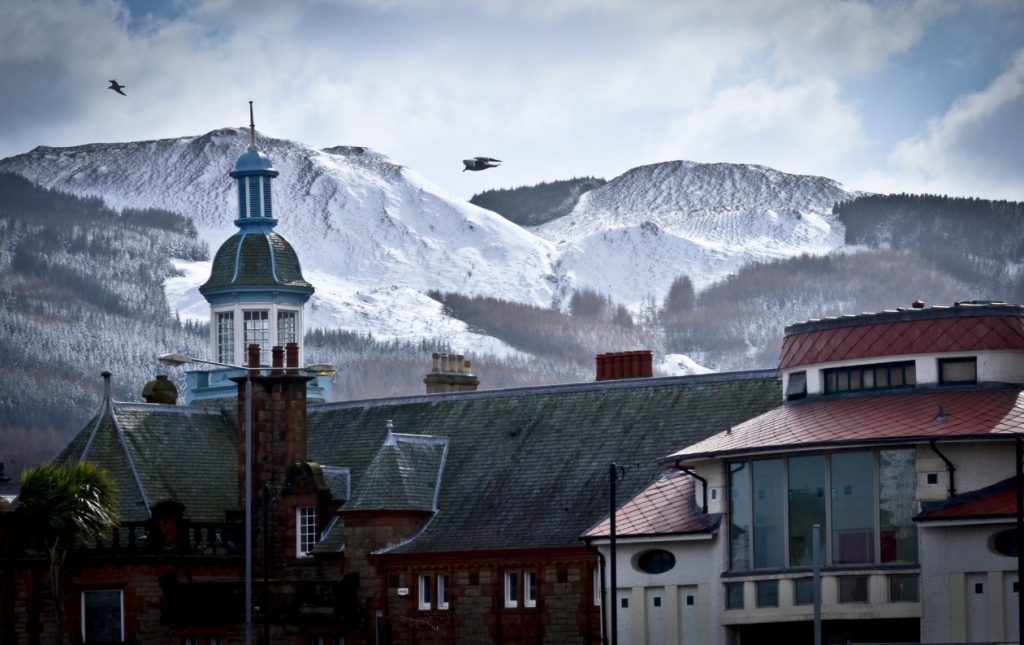 Campbeltown Picture House.

Coming in at #5, the Campbeltown Picture House is the baby of the family. The Picture House began it's life rather recently in 1913, playing host to Operas, plays and films. It was originally designed by architect Albert V Gardner and has kept it's 'heavy-weight' title as the Longest Running Cinema in Scotland. Though the local's still call it 'Wee Pictures', don't let that emasculate the building, it is BIG and wise. The historic auditorium would be briefly remodeled in 1935 and would go without major work done until it's close in 2014, pretty much straight after celebrating it's 100th birthday. The Queen better have produced a letter with those kind of digits! Jokes aside – this was thought to be the last cinema of it's kind still used as a running cinema.
Buildings these days, are more often- than not, torn down and instead new modern buildings or classic shopping centers take their place. Well that didn't happen thankfully! It has been closed for the last 3 years to see it refurbished and is expected to reopen shortly and will be used as a Picture House once more. #happydays

Lastly, in 6th place is – Lincluden Collegiate Church. (758 likes)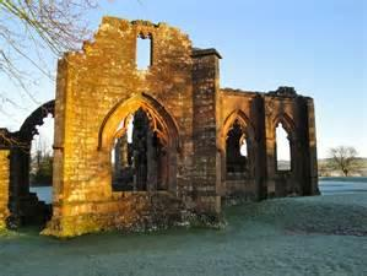 Once upon a time, around the year 1400 in the outskirts of Dumfries a church would be constructed called the Lincluden Collegiate Church. Formerly Benedictine Nuns would be found pottering the halls of the building as it was previously a Nunnery. It would be improved to make way for a larger grander structure. It worked, and would be seen as grand – Princess Margaret was entombed here after her death in 1450.
Though, the era called 'The Reformation' occurred and would change Scottish history forever: the END of the Roman Church's 500 year domination. Presbyterian Protestantism instead took over in 1560 in efforts to destroy every piece of art, sculpture and architecture that could be associated with the Pope. Therefore, Lincluden Church – which was badly damaged as a result.
Repairs were made and many hands were to own the Church but inevitably it was abandoned in 1700 and deteriorated into ruins. The site is now taken care of by the Historic Environment of Scotland.
The best reason to see this Gem is a) it's free to be seen all year round, b) it boasts the best of Gothic Architecture in Scotland & c) seeing it evokes something very confronting from witnessing the ruins by a war of religion.

Scotland's Six Hidden Gems are impressive to say the least!

Chasing accommodation?
As usual Scotland's Top Hostels have you covered for accommodation in the areas.
Our hostel in Pitlochry is close to The Howff, with a little over an hour's drive.
In Edinburgh we have 3 wonderful hostels to choose from: Castle Rock, Royal Mile and High Street- all of which are close enough to do an easy day trip, out to the sites: James Watt Cottage, Lincluden Collegiate Church and The Govan Stones.
The hostel in Oban is nice and close to both Campbeltown Picture House and Adrossan for half-day trips as well.
Thankfully, the madness of August is over but now it's September and it's also Scottish Archaeology Month! So why stop the fun now?! Take a trip out to see the sites to celebrate, they have arrested my attention so far and I will be checking some I haven't seen- myself.
I like to think that you don't often find the 'gems' of a country, in a city.
No, these gems are not as likely to 'pop-up' in your Instagram feeds, BUT there really is something magical in jumping off the beaten track and discovering places that glisten out of the spotlight.
So embrace a piece of the past and discover a new & untouched story.
Written by Court Jeremiah.
STH Blog Writer.
@courtredhanded_
#ScotlandinsixHG