March is upon us and we've got you sorted for your trip to Edinburgh. Whether you'd prefer to take the fitness side of things with the Meadows Marathon, explore your inner urges for a juicy burger at the Meats and Beats festival, or relax watching Hairspray at Edinburgh's Playhouse Theatre.
Meadows Marathon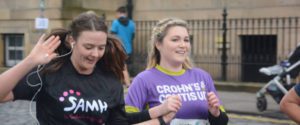 [Image credit: Meadows Marathon Facebook]
Meadows Marathon is an annual student-organised running event held on the Meadows in Edinburgh to raise money for local, national and international charities. The event is organised by Edinburgh RAG an initiative of Edinburgh Students' Charities Appeal (ESCA) and has raised over £200,000 for charity since its inception in 2007.
It now incorporates 5K, 10K, Half Marathon and Full Marathon distances into a packed day of running each March. There's also an exciting new race for 2018 – The Meadows Marathon relay.
What's happening at Meats and Beats Festival 2018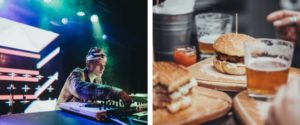 09 March 2018 – 10 March 2018
From £8
Summerhall, Summerhall Place, Edinburgh EH9 1PL
Booking: https://www.meatsandbeats.co.uk/
After a sell-out inaugural festival last year, Meats & Beats Festival returns to Edinburgh on Friday 9th & Saturday 10th March 2018.
This year the festival is moving to a bigger venue at Summerhall, allowing all cooked food to move outside to create an Outdoor Street Food Courtyard, where festivalgoers can take a rest from throwing shapes on the dance floor and refuel on meat-stacked dishes.
For those not familiar with Meats & Beats Festival, it is best described as a 'carnivores playground' set against a soundtrack of all the cheesiest, 'hands in the air' tunes from the last five decades. Where jerk meets twerk, burritos meet Blondie, and wings meet Wham! It's as much about music as it is about food, but most importantly it's about having an unforgettable night out with mates.
Hairspray!
12 March 2018 – 16 March 2018
Edinburgh Playhouse, 18-22 Greenside Lane, Edinburgh EH1 3AA
Booking: http://www.atgtickets.com/shows/hairspray/edinburgh-playhouse/
The smash hit musical comedy Hairspray is coming to the Edinburgh Playhouse this March, with a production guaranteed to have you dancing the night away.
It's Baltimore, 1962 where Tracy Turnblad, a big girl with big hair and an even bigger heart, is on a mission to follow her dreams and dance her way onto national TV. Tracy's audition makes her a local star and soon she is using her new-found fame to fight for equality, bagging local heartthrob Link Larkin along the way.
Don't miss this irresistible feel-good show that will have you smiling for days!
Edinburgh International Science Festival
31 March 2018 – 15 April 2018
Various locations across Edinburgh
Booking: http://www.sciencefestival.co.uk/
2018 marks the 30th edition of the Edinburgh International Science Festival powered by EDF Energy, the world's oldest festival of science and this year's programme promises to be as inspiring and challenging as its predecessors!
Running from 31 March – 15 April, the capital will be host to over 200 workshops, discussions and exhibitions; all with the aim of exploring our incredible world and understanding the role of science and technology as part of the theme of 'Life, the Universe and Everything'.
The Science Festival presents almost 270 events for families and adults over the course of two weeks. The vibrant and varied programme includes everything from fun family days out to new exhibitions, shows and performances, discussions with pioneering thinkers and some very special events.