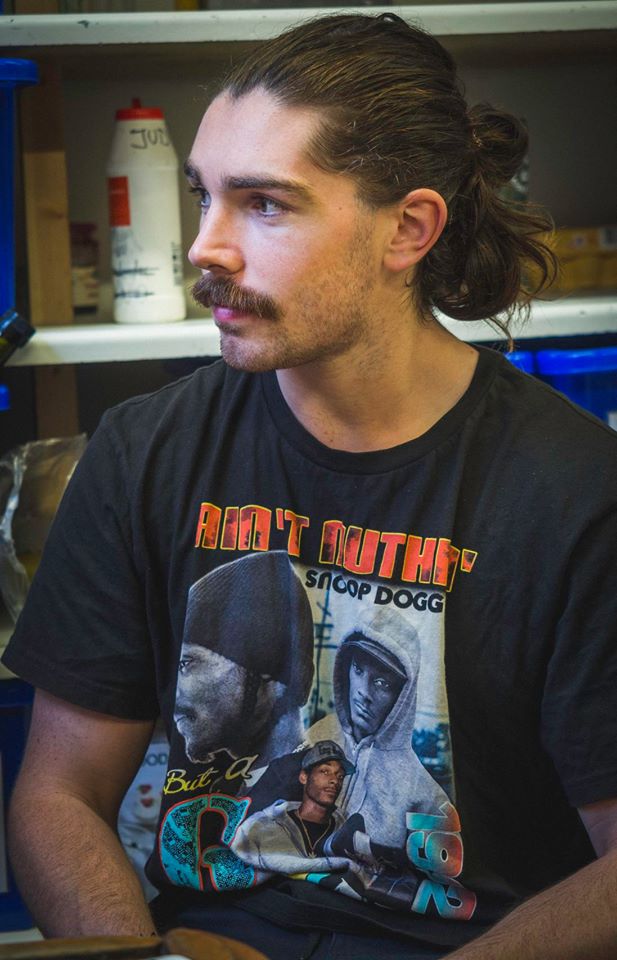 Staff member: Ryan B. Also responds to White Chocolate, velvet spice, vanilla chai.
From: South Australia, Tantanoola best known for big spiders and nothing else.
Time in Edinburgh: Almost a year, or about 136 strawpedos.
Likes: Long walks on the beach and three day health kicks
Dislikes: Short walks on the beach, four day health kicks
Quotes: "Oi Shut up", "*excreets air out of nose loudly*"
Drink of Choice: Mojito extra lime, Schmirnoff Ice with a straw and drunk in one go on one knee.
What are you known for at the hostel?
In the AM: 7am-3pm shifts. In the PM: coming home at 4am the night before them
Secret talent: Can solve a rubiks cube in 90 seconds
Biggest fear: FOMO
Spotify Playlist of choice: