The F in February stands for 'festivals' – of all kinds. This month, Scotland celebrates some of its favourite things: beer, mountains, and snow sports. So, if you're thinking of doing a road trip in the west of Scotland, now is the time to explore.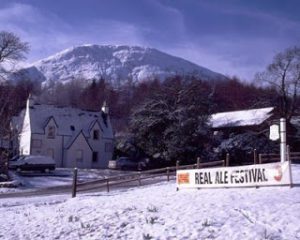 Clachaig's Februaryfest, which has run for 20 years, is based on three principles: good beer, hearty food, and great craic. The festival runs in the snowy mountains of Glencoe from February 2nd until the 3rd of March. Essentially, you get to spend some time in the snow with some of Scotland's best beer. You can also enjoy live music, whisky and gin tastings and pub quizzes.
The annual Fort William Mountain Festival brings together athletes, outdoor enthusiasts, photographers and filmmakers. The festival, celebrates the great outdoors and the adventurous lifestyle, right in the outdoor capital of the UK: Fort William. The action-packed program, running from February 21st to 24th, offers a variety of events:
Talks
Spike and Sudsy tell (perhaps slightly exaggerated) stories about their Mountain Rescue Team climbing Fort William back in the 60s. The show, entitled In The Shadows of Ben Nevis: A Fort William Odyssey takes place on top of Nevis Range, which you can ride to by gondola. World-class endurance athlete, Lowri Morgan, will present a talk about completing the 350 mile solo race through the -72ºC Arctic.
The Climbers Summit will include talks, short films and panel-led discussions about climbing. The aim is to heighten people's appreciation and understanding of climbing, and to teach safe and ethical practices. The Wide Boyz, Tom Randall and Pete Whittaker, present a talk on climbing enormous rock cracks in the American deserts. They will also be running one-hour Crack Climbing Masterclasses.
Film competitions
The first film competition of the festival will display some of the finest outdoor and adventure films of the year. The winners will be announced for 2018 People's Choice, Best Short Film, Best Mountain Sports Film, and Best Exploration and Adventure Film. The Banff Centre Mountain Film Festival Tour will showcase the finest outdoor and adventure films from around the world.
Workshops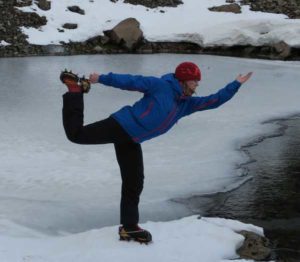 Abacus Mountain Guides will teach workshops such as Winter Walking Skills, Avalanche Awareness and run guided walks of Ben Nevis. West Coast Biking will also offer coaching and guided cycle tours of the mountains. Yogis can attend Mountain Yoga workshops to learn breathing exercises and meditation to survive mountain conditions.
The festival are still looking for a few volunteers to work in return for free tickets, which you can sign up for here. Need a place to stay for the week? Try Fort William Backpackers.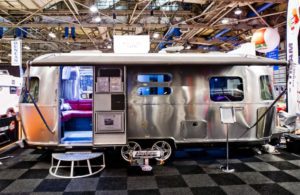 Thinking of driving around and camping for your next adventure? The Scottish Caravan Show exhibits the latest models of caravans, motorhomes and tents. But that's not all – their Holiday Park Village staff will guide you in choosing your next adventure and the necessary supplies. There are also tutors in place to teach you how to tow and manoeuvre big vehicles. The show runs from February 8th to 11th in SEC Glasgow, with tickets selling for £12 a pop.
The UK's only resort-based Snowsports and Music festival is back again, running from 23rd-24th of February in Aviemore. Imagine aprés ski, except it's set at a music festival in a resort in the mountains. During the day, entertainment by DJs and acoustic performers are the background noise at the slopes. At night, the party continues in true aprés ski fashion. This year's line-up includes Norman Jay MBE, Colonel Mustard & The Dijon Five, Hot Chip, and more. Those who don't want to participate in the snowsports element can purchase a 2-day festival pass for £70.