Happy new year folks! Now that we've all had a chance to recover from Hogmanay celebrations, it's time to get back out there. January is a little more quiet in Edinburgh, but there's still plenty going on.
Message from the Skies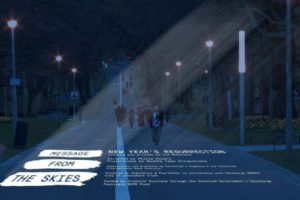 Edinburgh was the first of 28 cities to be named a UNESCO City of Literature. The city is home to many critically acclaimed writers including Sir Arthur Conan Doyle, Sir Walter Scott, JK Rowling, and more. Edinburgh also hosts the world's biggest annual literary festival. Edinburgh's Hogmanay and Edinburgh International Book Festival are partnering up this year to commission the Message From The Skies project. Running from New Year's Day through to Burns Night, 12 buildings and landmarks in Edinburgh will be turned into pages from a book. Specifically, a new chapter from Val McDermid's new short story will be projected onto each of the buildings. The route starts at The Signet Library, and you can follow the route to read the complete story. To help guide you through the city and accompanying chapters, you can download the Message From The Skies app on iTunes.
The Giant Lanterns of China
If you're experiencing the post-Hogmanay blues, fear not – Chinese New Year falls in January this year. Unlike Hogmanay, Chinese New Year celebrations last weeks, meaning you can keep ringing the new year in all month. The Edinburgh Zoo is hosting a 50-night long Giant Lanterns of China installation featuring over 450 giant lanterns. The installations includes 211 animal-themed lanterns, including a 19 foot high and 115-foot long dragon. Since it's the year of the dog, you can probably also expect to see a puppy or two as well. Each night will also include performances of Chinese dances and theatre productions, as well as a Chinese food, drink and crafts market. While you're at it, you may as well visit the only koalas in the United Kingdom.
Burns Night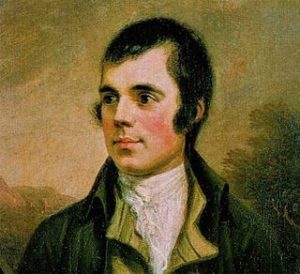 Every year on the 25th of January, Scots around the nation gather to celebrate the life and work of the great poet Rabbie Burns. For those of you who are unfamiliar with the Burns Night, we'll introduce the basics. Celebrations involve haggis eating, poetry readings, and of course, whiskey drinking. A traditional Burns Supper begins with the Selkirk Grace:
Some hae meat and canna eat, and some wad eat that want it
But we hae meat and we can eat, and sae the Lord be thankit
The Burns Supper traditionally consists of three courses. The cock-a-leekie comes first – by that we mean, you start with a chicken and leek soup. This is then followed by haggis, which is essentially sheep stomach disguised as a big sausage. Before you eat, it is essential that you read "Address to a Haggis", Rabbie Burns' ode to the national dish. Haggis is served with neeps (also known as turnip), tatties (potatoes) and whisky sauce. For dessert we have cranachan, a Scottish dessert made of whipped cream, raspberries and oat wafers.
For those of you that aren't celebrating at home, most pubs and restaurants will be serving up Burns supper on the 25th. At the National Museum of Scotland, you can learn to ceilidh dance and learn about Burns' poetry, and even write your own. From the 25th-27th, you can attend the Red, Red Rose Street festival on Rose Street. The three-day event will feature poetry readings, ceilidhs, stand-up comedy, Burns Supper and storytelling workshops. Ghillie Dhu is hosting The Rabbie Burns Experience, which includes dinner, whisky, and a ceilidh with a live piping band for only £29.95. For your first Burns night, Ghillie Dhu offers one of the best packages in town.
Movie marathons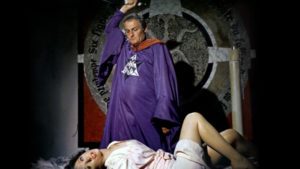 Film fanatics are in luck this month, as the Cameo and Filmhouse are serving up some great marathons. The Banff Mountain Film Festival Tour makes a visit to Edinburgh Festival Theatre on the 13th, showcasing some of the world's extraordinary mountain films. The Sundance Film Festival 2017 Short Film Tour is being hosted at the Cameo on January 17th. The 95 minute program will showcase 7 short films from last year's Sundance Film Festival, including animation, fiction and documentaries. Meanwhile, the Filmhouse is hosting a Hammer Horror Double Bill screening of The Devil Rides Out and To The Devil A Daughter on the 21st.